Taylor County remains red on the WVDHHR map today, November 7, 2021. Taylor County Schools will remain masked in all facilities and on our buses for the next 14 days .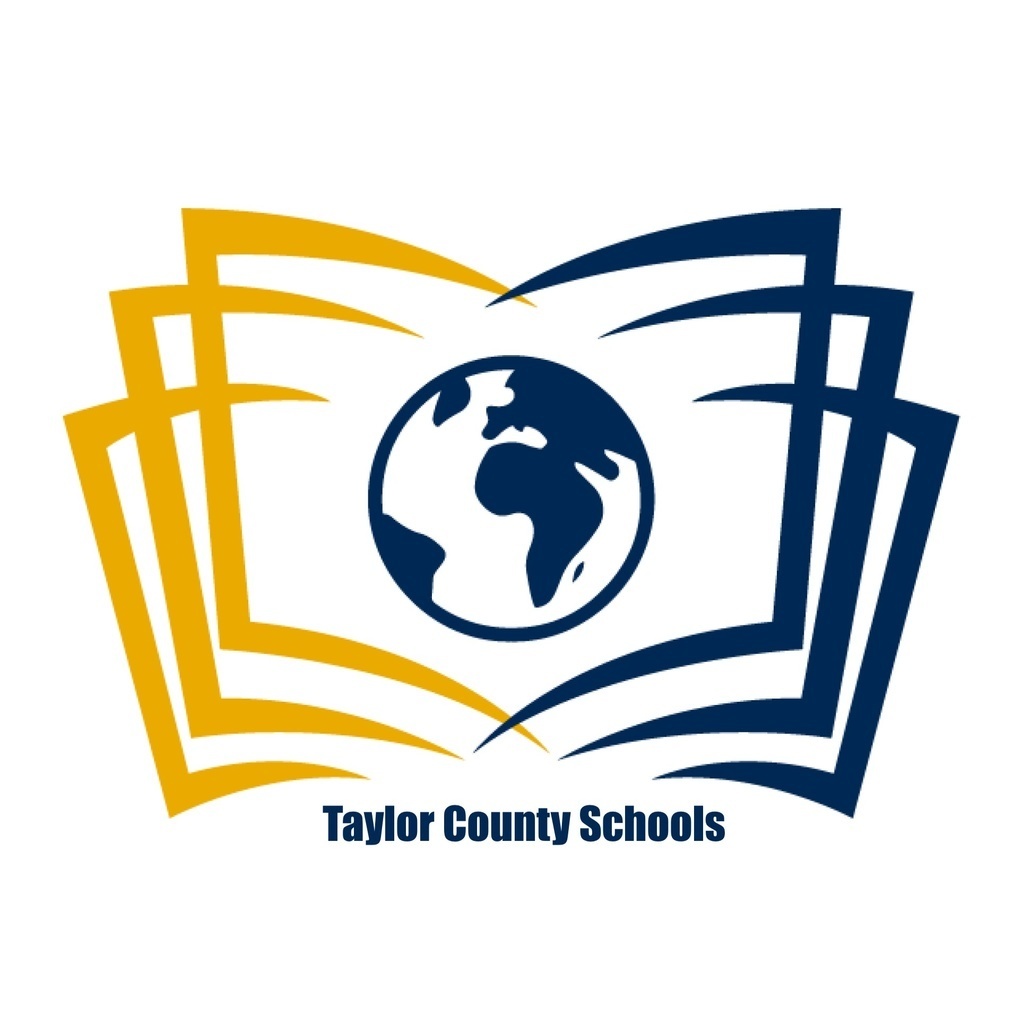 Tonight we recognize our senior band members. The event will be at 6 o'clock. Please come early as we celebrate these wonderful students and recognize the time they have devoted to the GHS band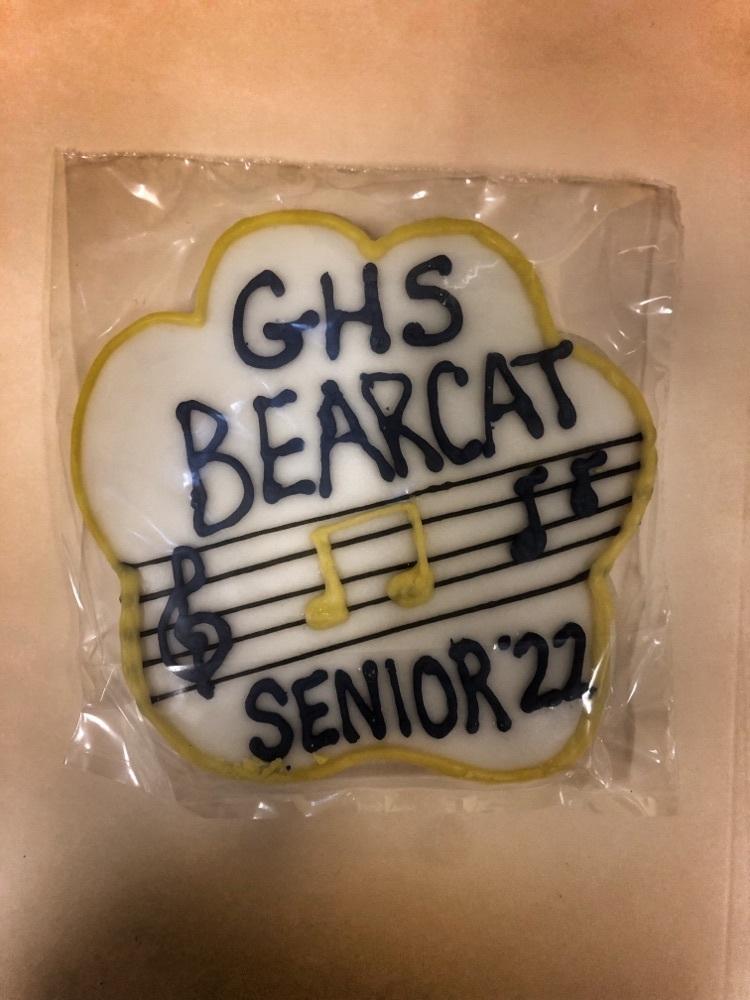 Thank you Nanny's Ice Cream Bus for coming out to GHS to serve our students some delicious ice cream! We appreciate you making the trip to bring smiles to our kids' faces 🍦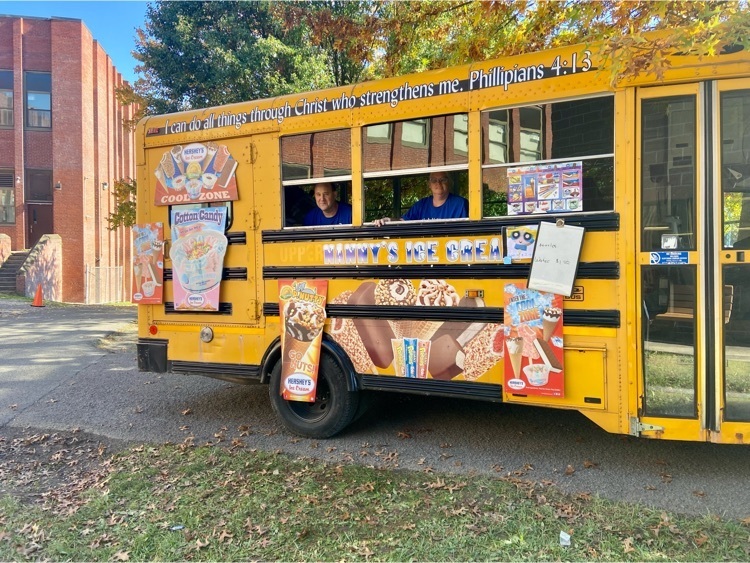 Powderpuff has been cancelled due to lack of participants. All money has been returned to those who turned in forms to participate. Sorry for any inconvenience!

Good luck to our cheerleaders tomorrow at regionals. Leave it all on the floor. #BearcatPride
Nanny's Ice Cream Bus will be visiting GHS tomorrow during both lunches. All Senior Fall athletes and band members will receive a voucher for free ice cream for all of their hard work this season thanks to All Sports/Band Boosters. Any other students wanting to purchase will need to bring cash to buy their ice cream if interested!

Employee of the Month – November 2021 Prestige Healthcare Resources Statewide GHS Therapeutic Services Simulated Workplace Elsie is the Department Manager for PHRS. She assists Mrs. Saffle, the Company Manager, with the day-to-day operations of the company and oversees the other departments and employees to ensure that company policies and procedures are being followed. Elsie goes above and beyond her position to plan and organize community service activities for the employees, and she actively works with other SWP Managers to incorporate Technical Center wide initiatives. Well done, Elsie! #ThisIsCTE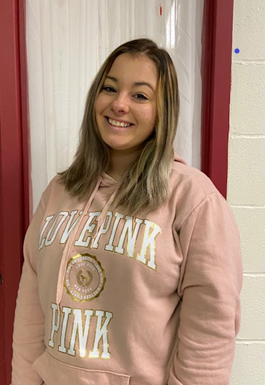 In celebration of the virtual Adobe MAX 2021 Conference, Digital Imaging and Coding, App, and Game Design 2 students had the opportunity to enter their name for an Adobe T-Shirt! Congrats to Landon, our t-shirt winner! "With 400+ sessions and hundreds of inspiring speakers, MAX 2021 was an amazing event. You can still experience this global celebration of creativity by viewing the best of the sessions on demand."
https://www.adobe.com/max.html
Students have been exploring and creating projects in Adobe Spark, Adobe Illustrator, Adobe Character Animator, and new this week to Digital Imaging 1 students, Adobe Photoshop.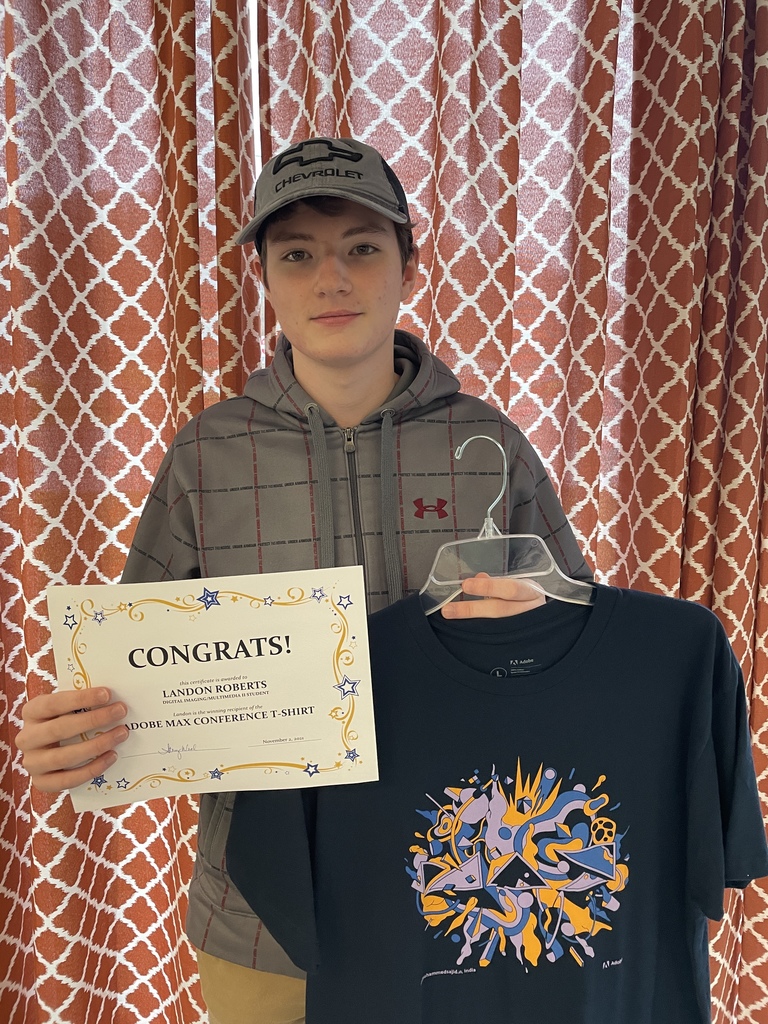 Please VOTE for your favorite Sugar Rush Treat! Unique treats were created by Mrs. Woods' ProStart and Bake Pastry students for the October 28 Sugar Rush, GHS sponsored, community trick or treat event. A total of 25 designs were imaginatively baked, assembled, and decorated. Voting open to GHS students, faculty, and staff using a k12 email address. Voting closes Friday, Nov 5, at Noon.
https://forms.office.com/r/h8XxDT0mWb
#ThisIsCTE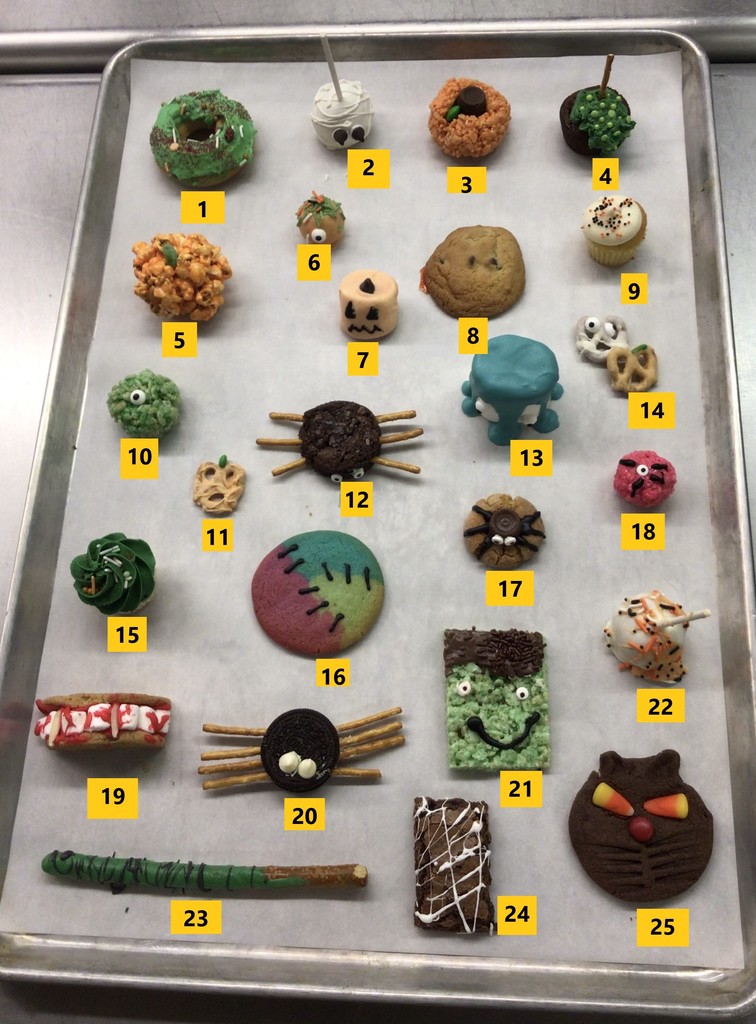 The West Virginia PTA is proud to announce that five $500 scholarships will be awarded to graduating seniors in 2022. Scholarships will be presented to all winners in April of 2022. We have included an information link below that provides access to all of the information required to apply. Please email or direct all interested seniors at your school to the following link:
http://westvirginiapta.org/scholarship.shtml
. We strongly encourage all students who are planning to attend vocational school, college or any other institution of higher learning to apply for our scholarship. There is no limit to the number of students that may apply from your school. Please be sure that students have read the rules and requirements included in the packet. We prefer and recommend that all completed applications be emailed to
scholarship@westvirginiapta.org
. Applications must be received by December 31, 2021; NO EXCEPTIONS. If you need further information, please contact Jennifer Smith at:
scholarship@westvirginiapta.org
West Virginia PTA PO Box 3557 Parkersburg, WV 26103
scholarship@westvirginiapta.org

Spanish students celebrated Dia de los Muertos! Students enjoyed face painting and Pan de Muerto, or "Bread of the Dead." Pan de Muerto is a traditional Mexican sweet bread.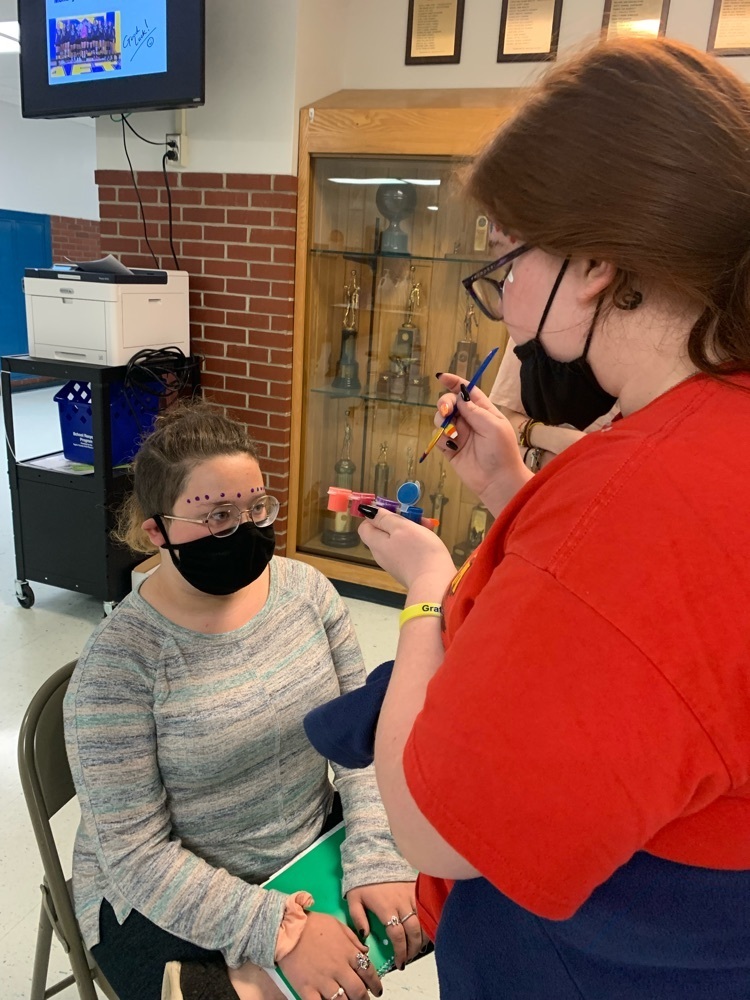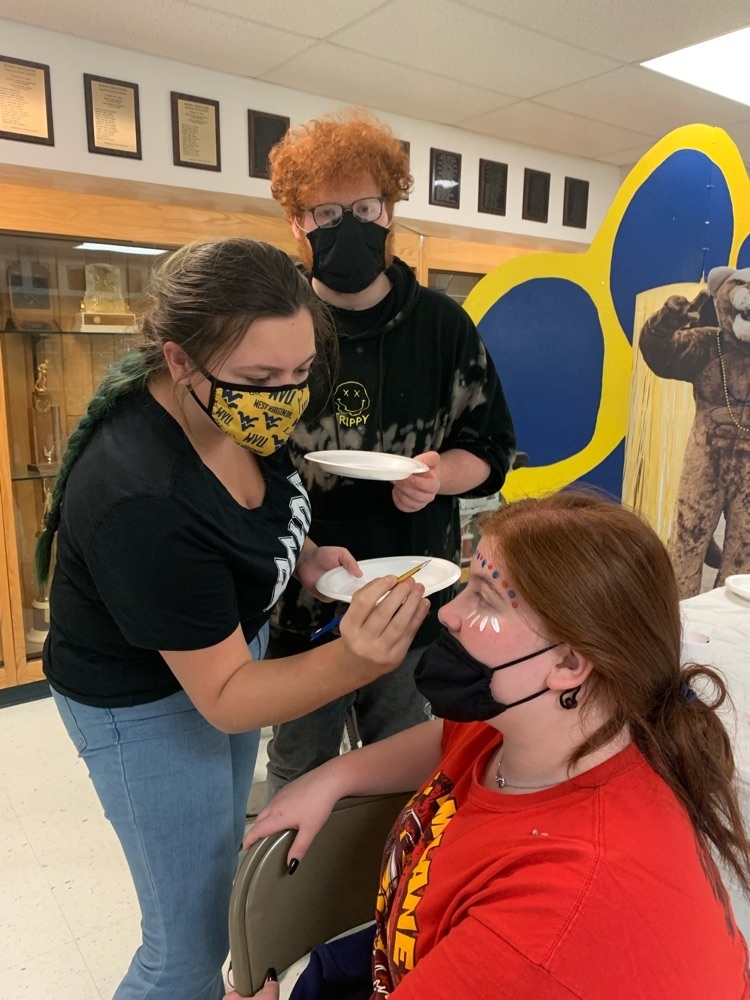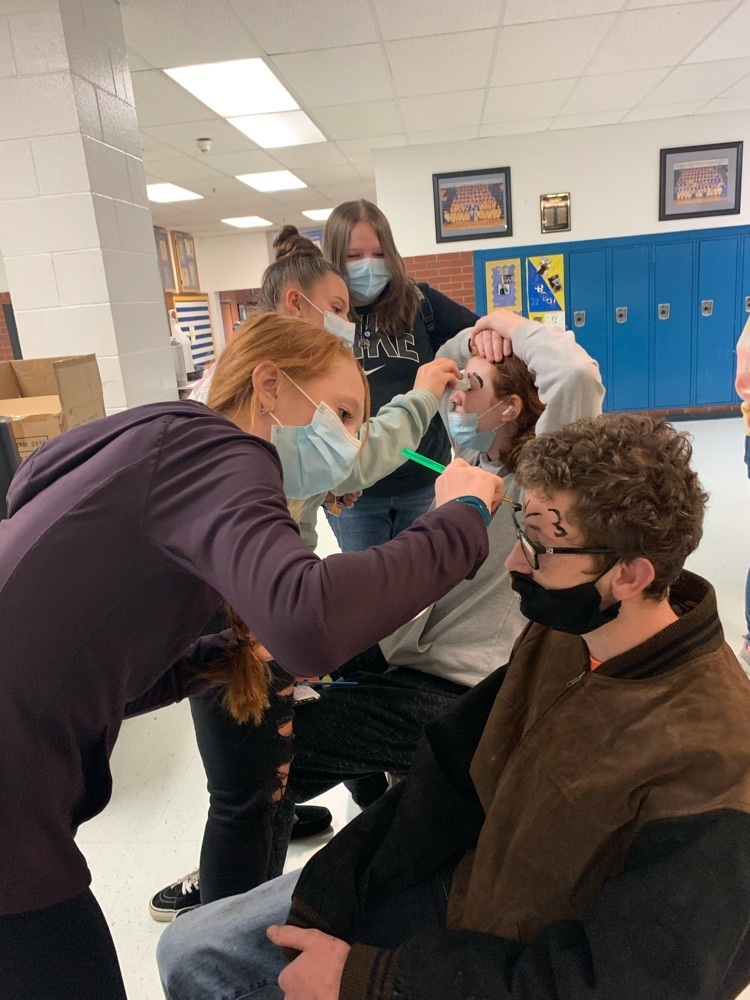 Spanish students celebrated Dia de los Muertos! Students enjoyed face painting and Pan de Muerto, or "Bread of the Dead." Pan de Muerto is a traditional Mexican sweet bread.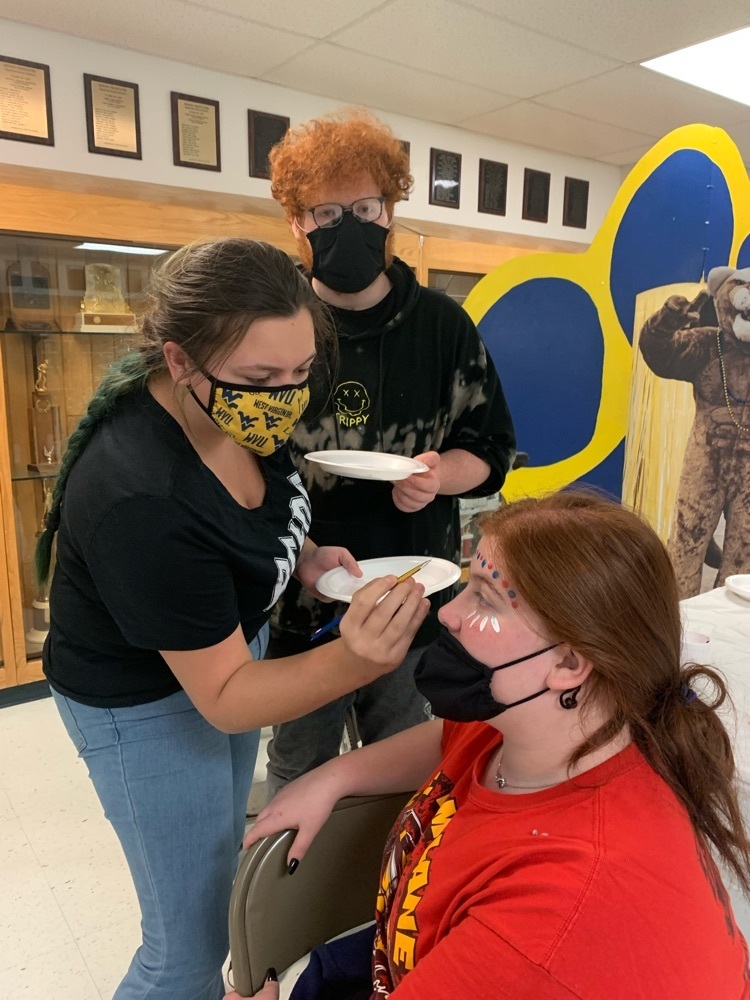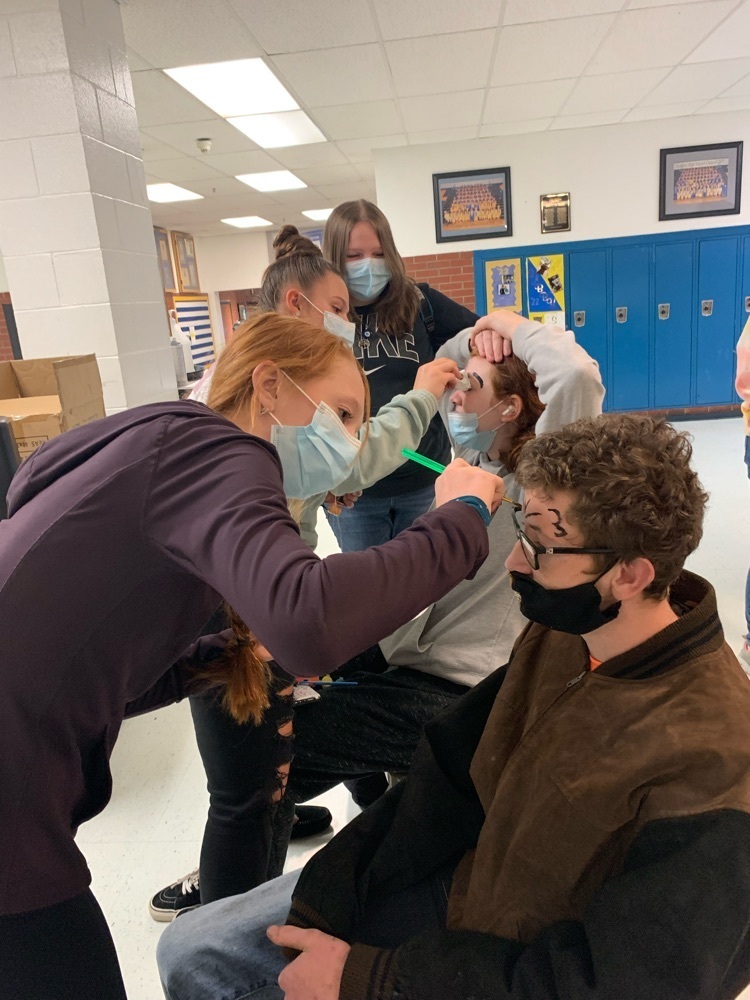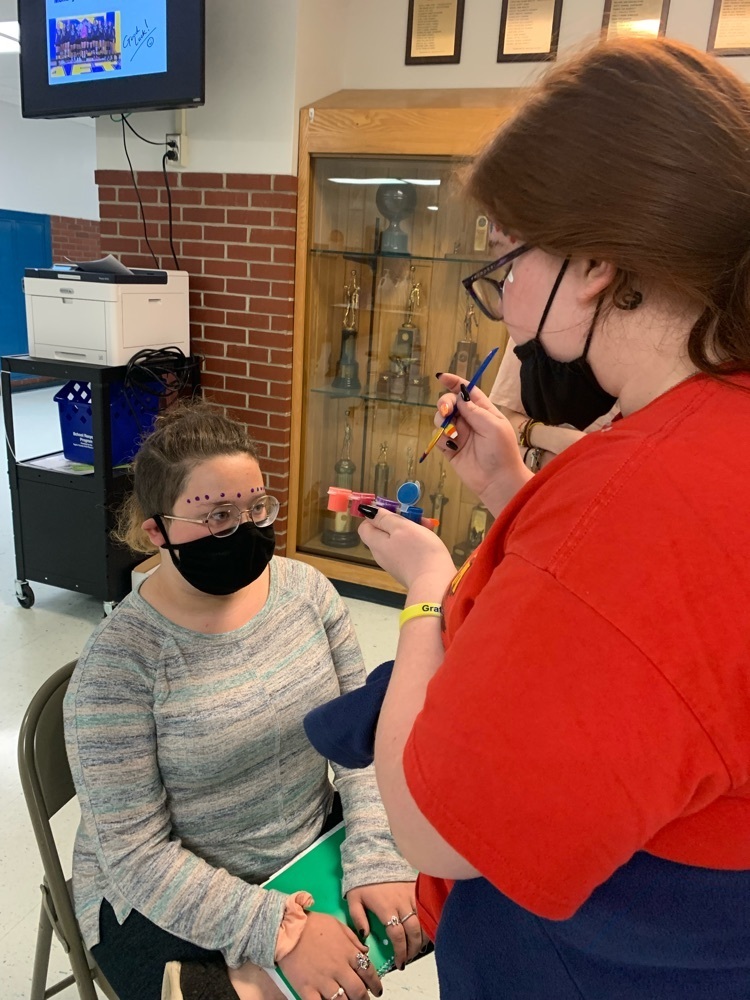 Volunteers needed. This is a full day working with the Building Hope initiative and our Freshman Class. If you are interested in more details, call Mrs. Shumaker at 304-265-3046.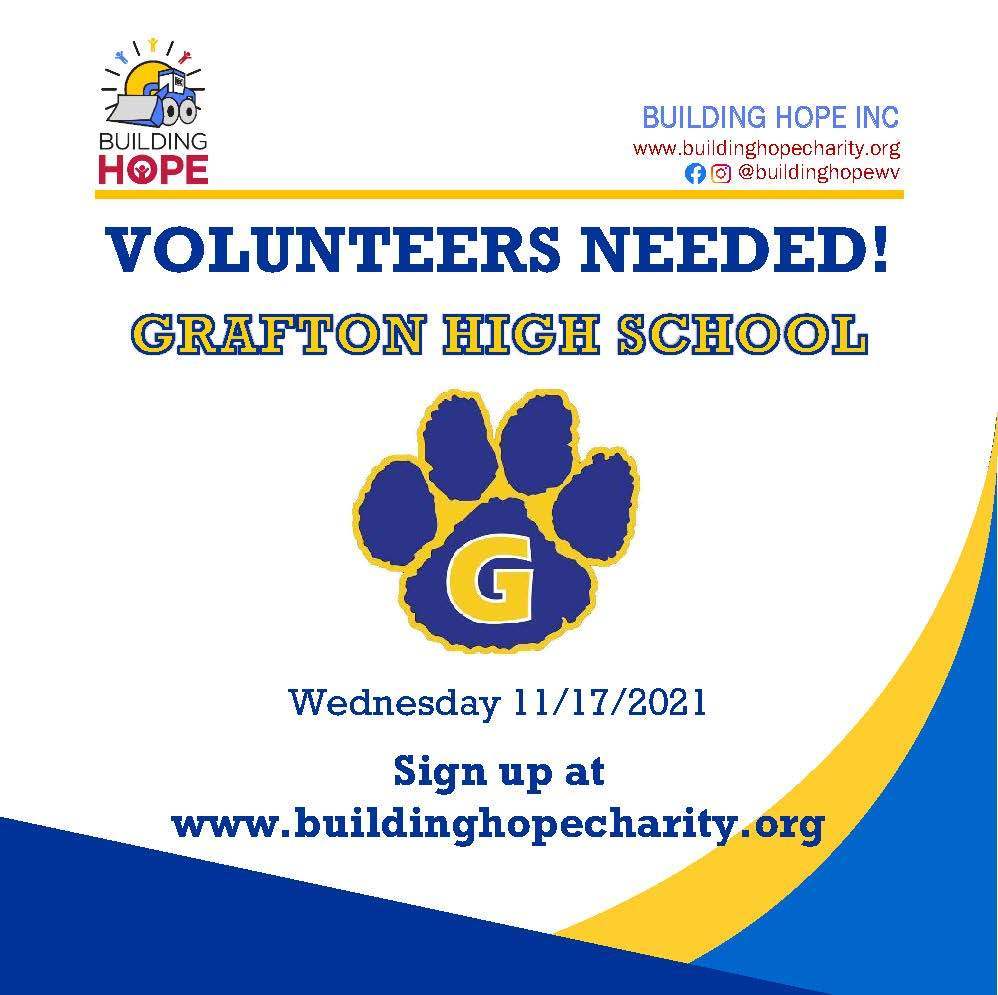 Good luck GHS volleyball. Tomorrow night our volleyball team will play in the first round of sectionals at 7 o'clock in the Scotty Hamilton Gym. Come out and support the team. Masks required.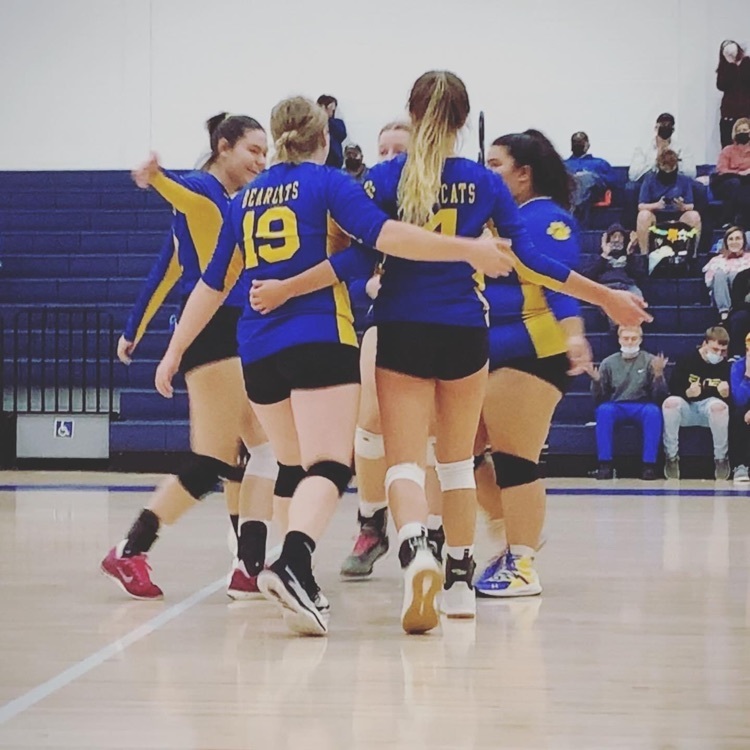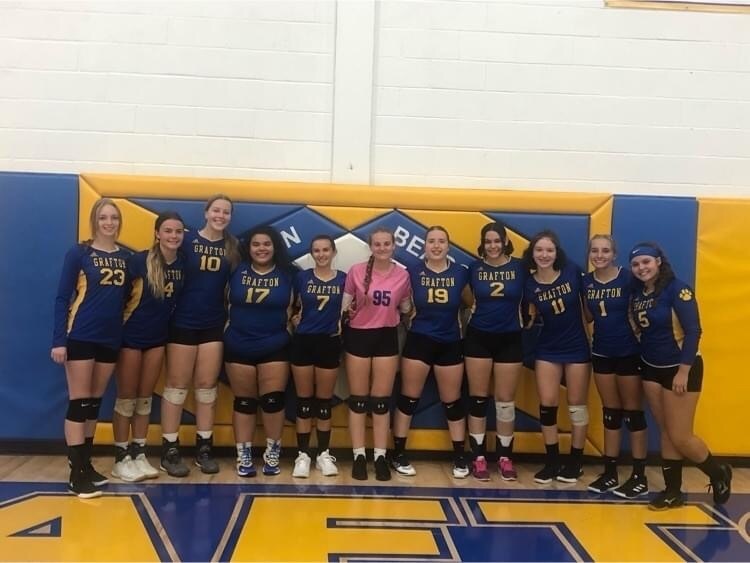 Mrs. Smolski and Mrs. Murphy's science class made Frankenstein yogurt for Halloween fun.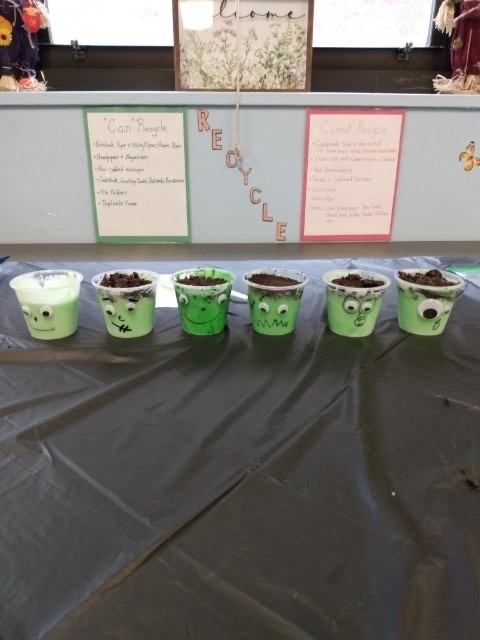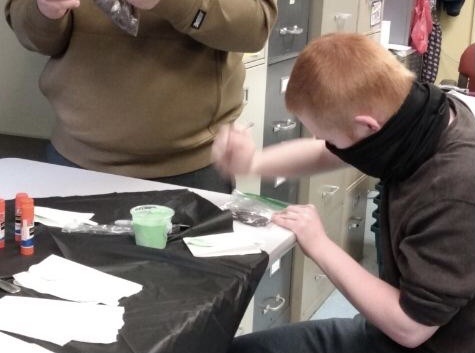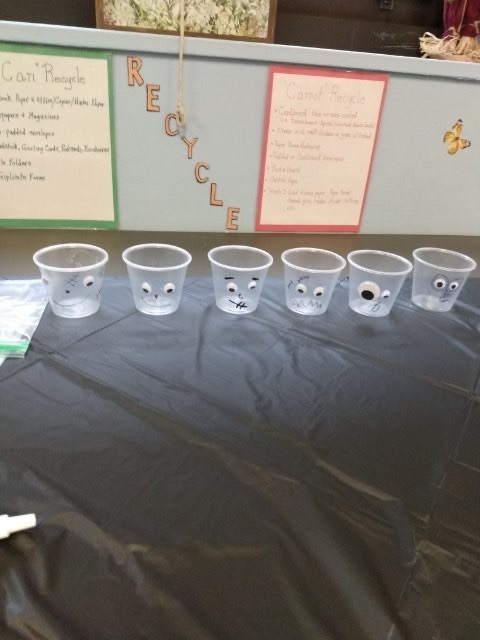 Join us for a variety of after school activities, including homework help, this coming week, 3:15-5:00! Check grade level Teams for the full schedule. Interested in technology, art, and graphic design? We'll view Fairmont State's Graphic Design Show on Wednesday at 4:00 in TC8.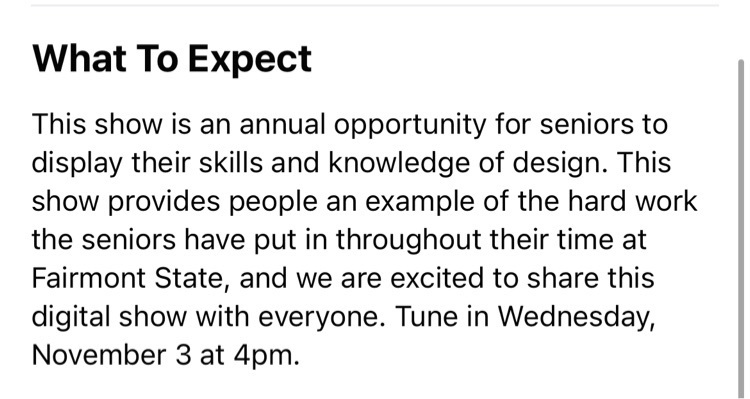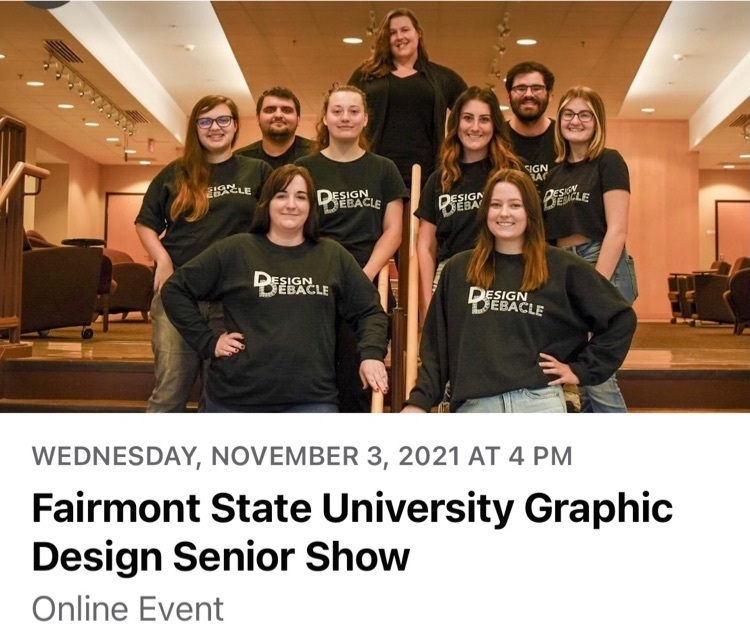 Good Luck Emily!!!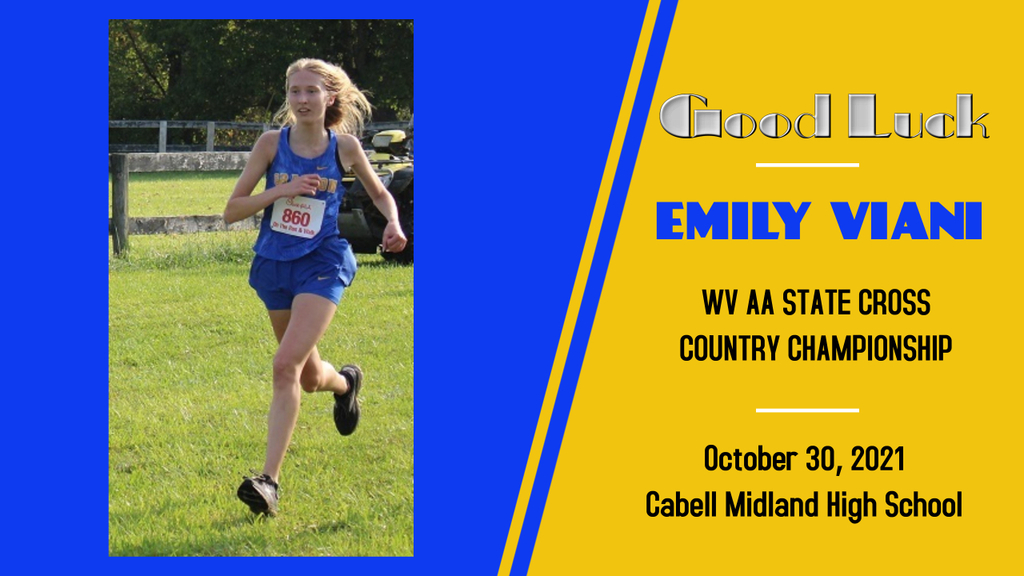 This week our students and staff wrote thank yous to our GHS Administration to celebrate Administrative Appreciation Month. Thank you to our Admins- Mrs. Shumaker, Mr. McCarthy, and Mr. Knopp- for everything you do to make GHS a great place to be! 💙💛🐾

Thank you to Ms. Dalton for organizing the third annual Sugar Rush at GHS. Thank you to all of the teachers, coaches, and students that sponsored tables and donated candy. 305 children from the community attended. Congratulations to Senora Skaggs and the Hispanic Honor Society. Their table was voted best decorated.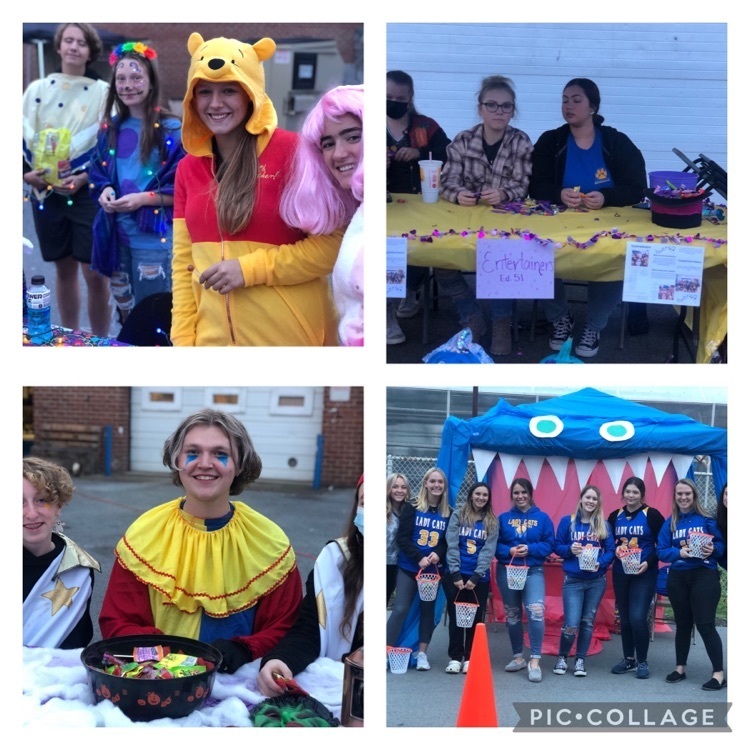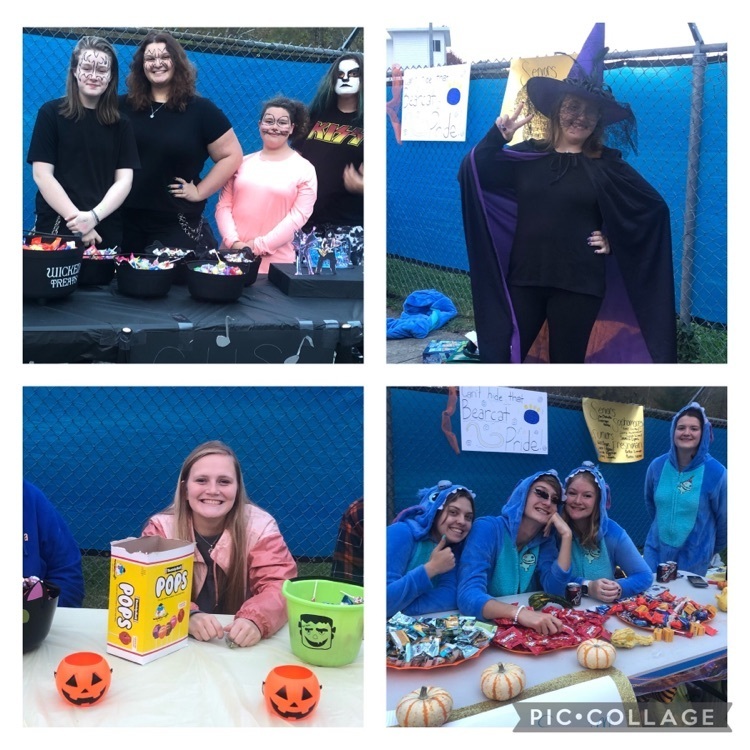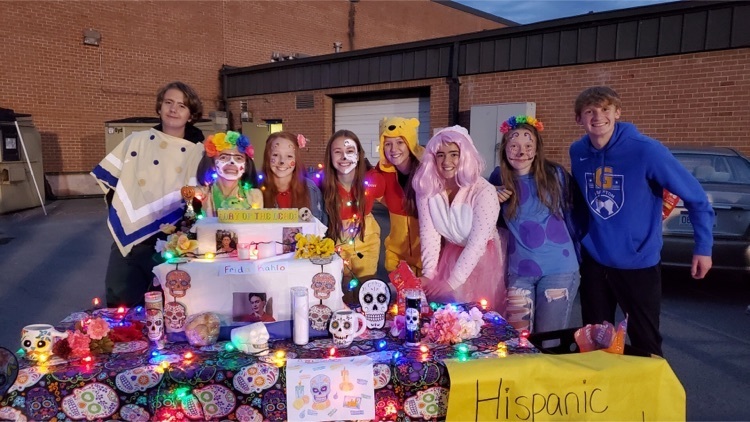 GHS sugar rush is this evening! Please note the switch to outside this year. You can park in the student parking lot and head towards the entrance to McKinney Field and we will have tables set up behind the school. Hope to see all the great costumes this evening!