The Hispanic Honor Society enjoyed the Christmas celebration breakfast (desayuno de navidad)! Thank you, Sra Skaggs!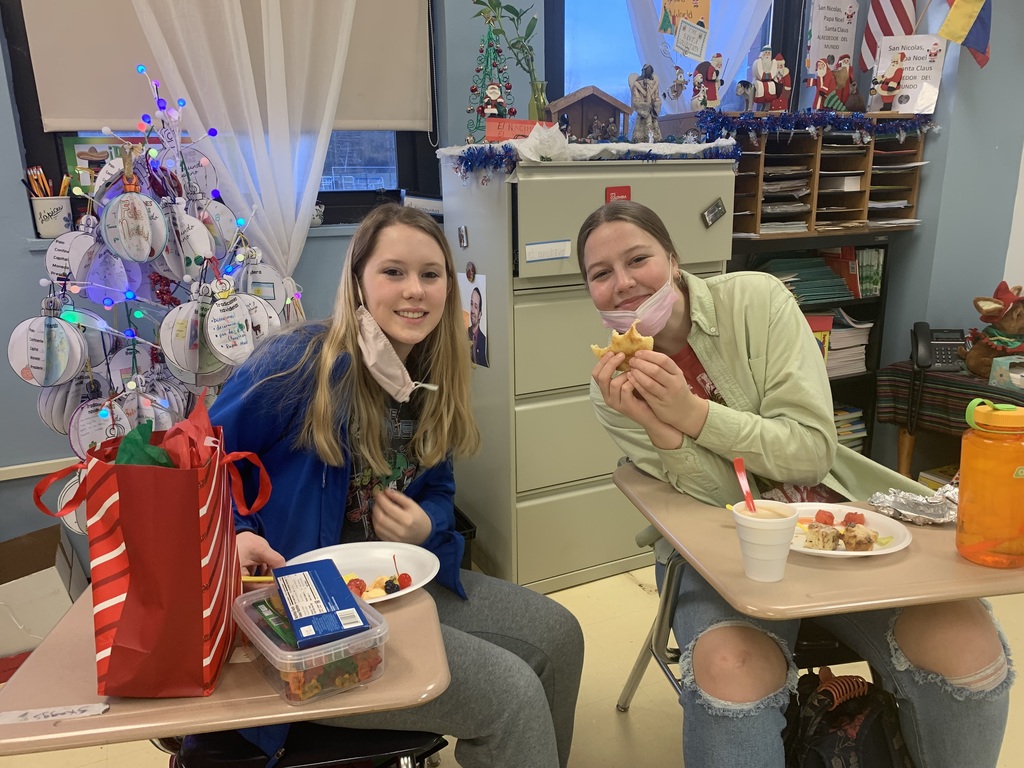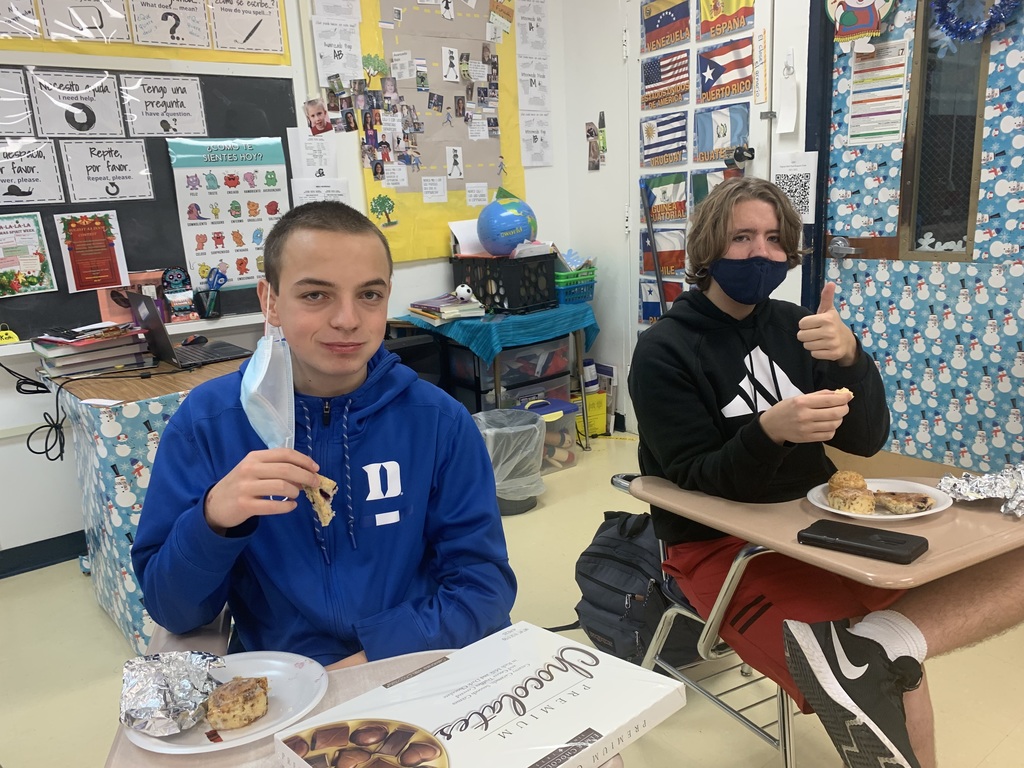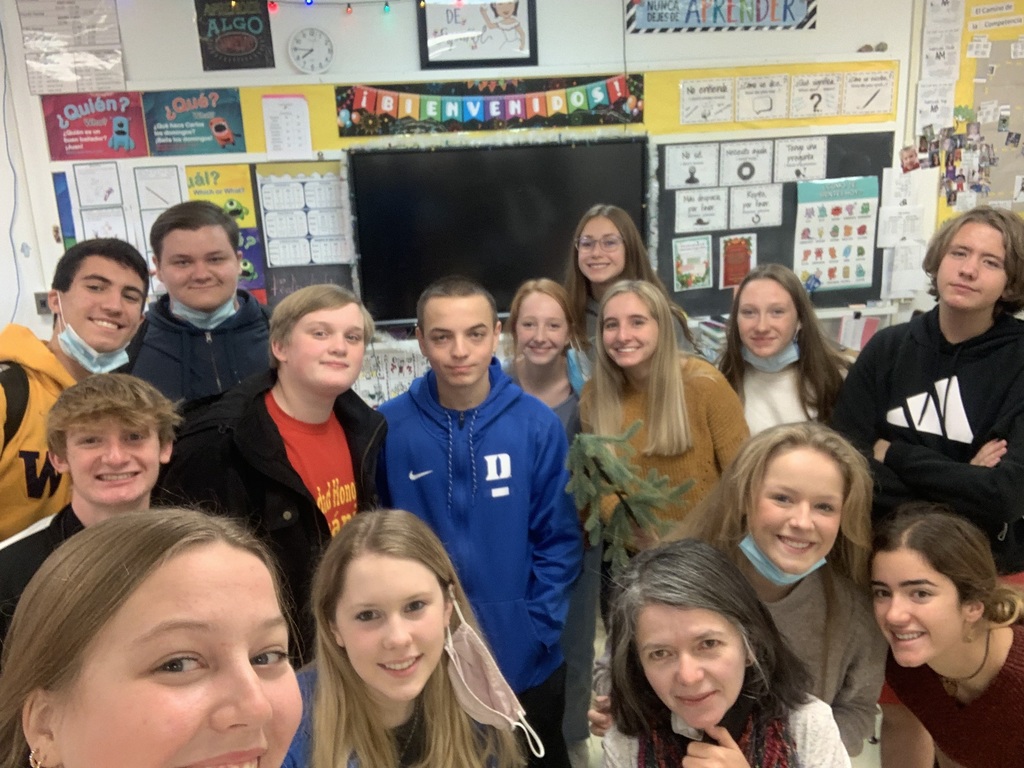 🎼🎄Come out to the GHS Auditorium this evening to see some wonderful, talented Taylor County students in the 2021 Christmas Concert at 7 pm. Admission is free (donations accepted) 🎄🎼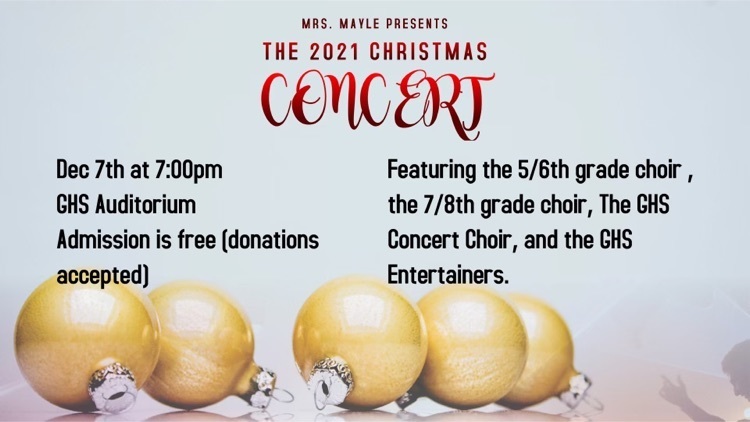 Thank you to the GHS Welding students for helping unload the wreaths for Wreaths Across America today. This event will take place on December 18th at the National Cemetery. All volunteers welcome to honor veterans this Christmas season 🎄🇺🇸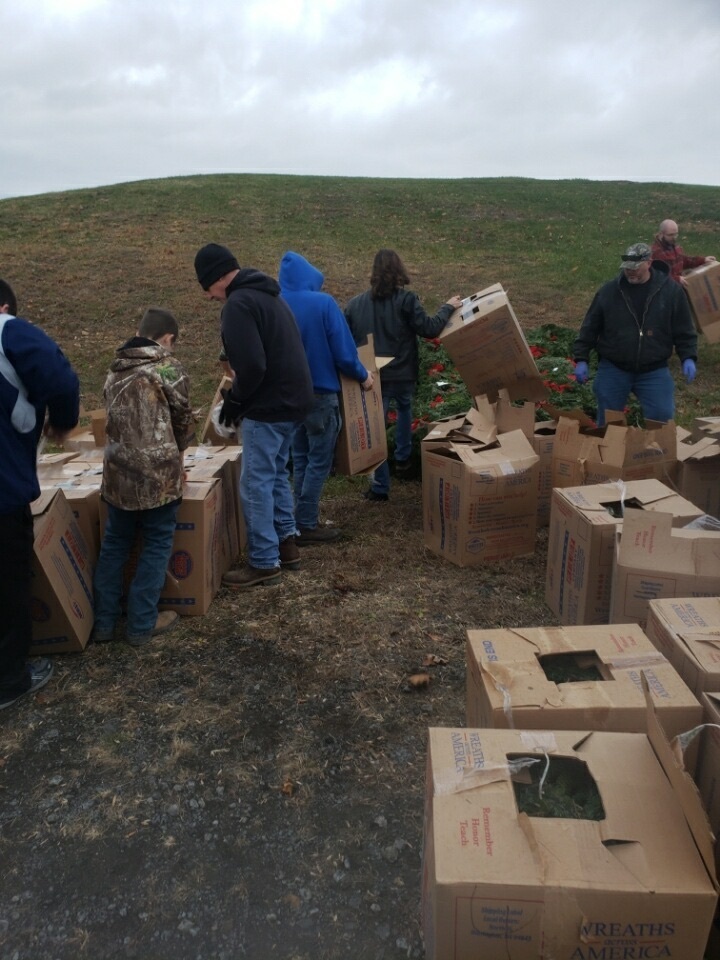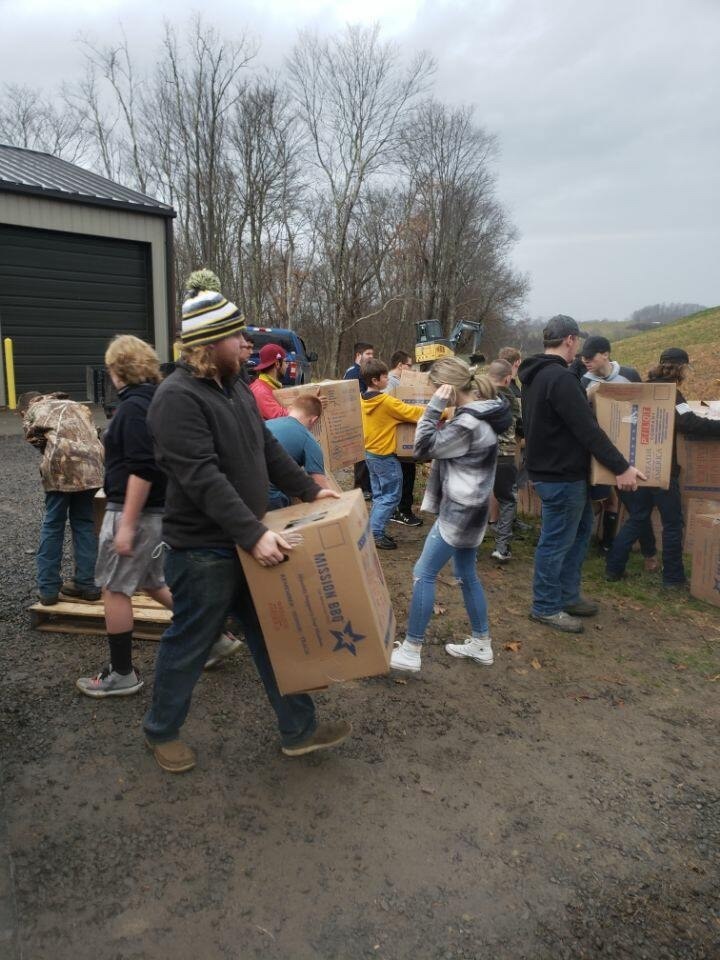 Reminder that tomorrow is the last day to submit orders for our Bearcat Winter Gear sale to support the GHS Prom. Orders and forms are due to Ms. Wyatt by the end of the day Tuesday 12/7. Thanks to all who have supported the fundraiser this far!

Taylor County is red on the WVDHHR map today, December 2, 2021. Therefore as passed by the Taylor County Board of Education at their August 24, 2021 meeting we will mask in all facilities and transportation for the next 14 days beginning tomorrow December 3, 2021.

Prestige Healthcare Resources Statewide, GHS Therapeutic Services Simulated Workplace, announces their December 2021 Employee of the Month! Congratulations to senior, Brooke Hodges. Brooke is the Quality Assurance Supervisor for Prestige Healthcare Resources Statewide. She is responsible for monitoring employee skills and activities within the company to ensure that each employee performs at a competent level and is able to provide quality care to residents and patients. Brooke goes above and beyond her position to assist in any projects within the company. She is very respectful of both administration and her peers and is highly thought of by her co-workers. #ThisIsCTE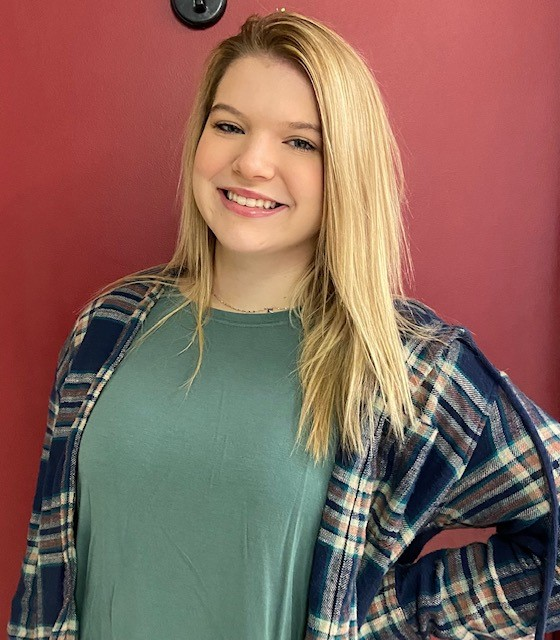 Winter sports schedules for the next few weeks.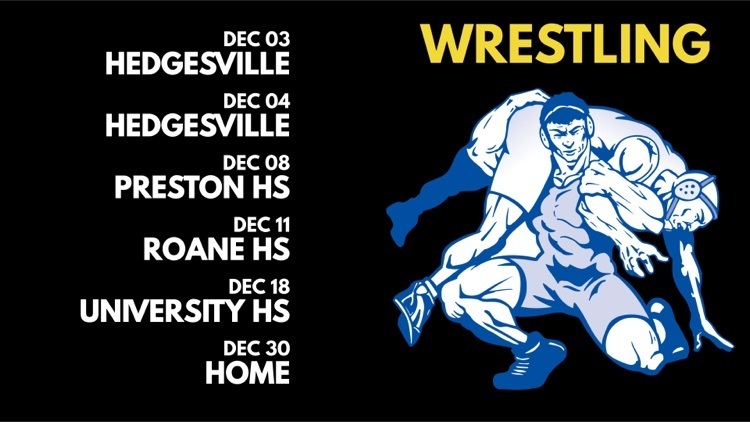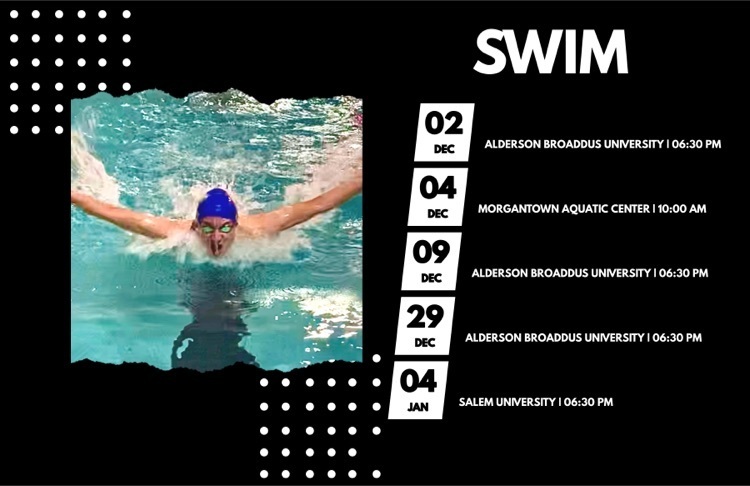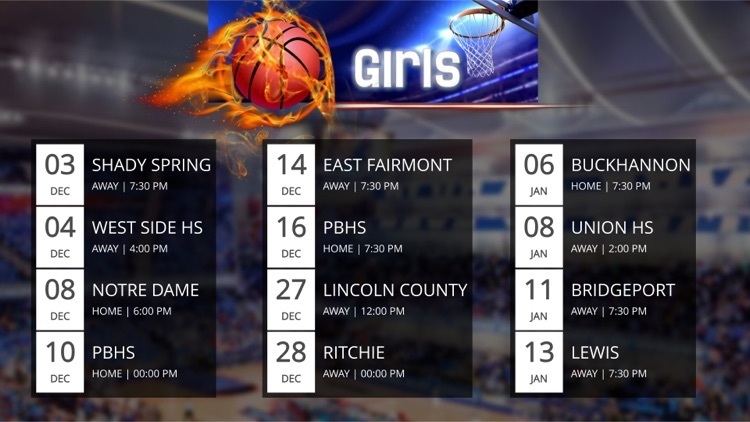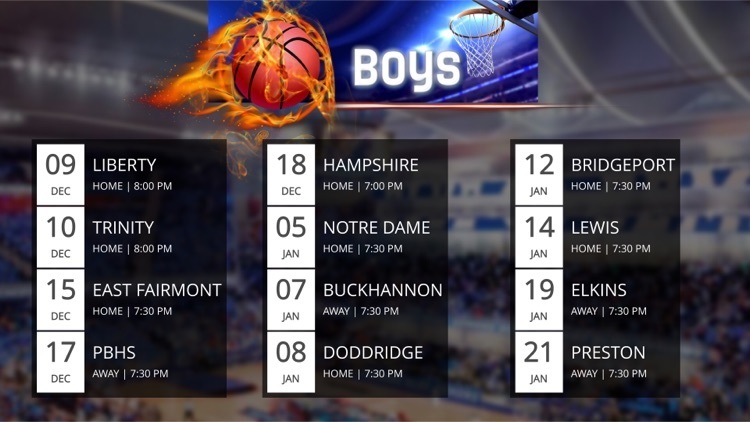 Choral Concert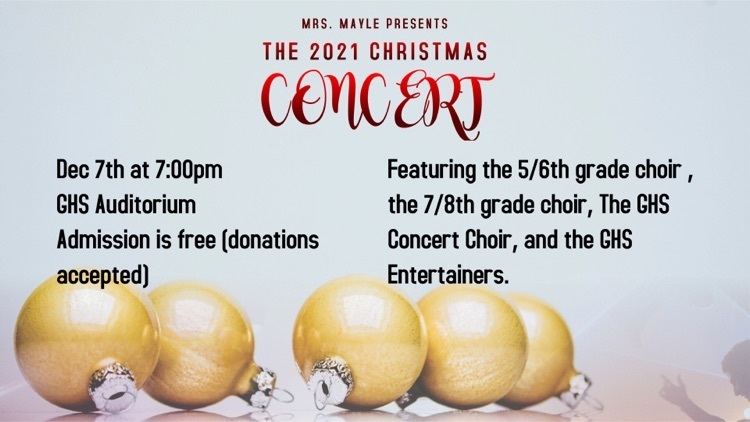 Today, Christina Gouzd, Real Estate Broker, and Lyndsay Gray, Real Estate Agent, were welcomed by GHS's Riverside Business and Marketing Simulated Workplace. The topic of the day: Real Estate Management through Keystone Realty Group. The ladies explained about the real estate market and job duties related to the real estate industry. Students enjoyed their visit and were excited to ask questions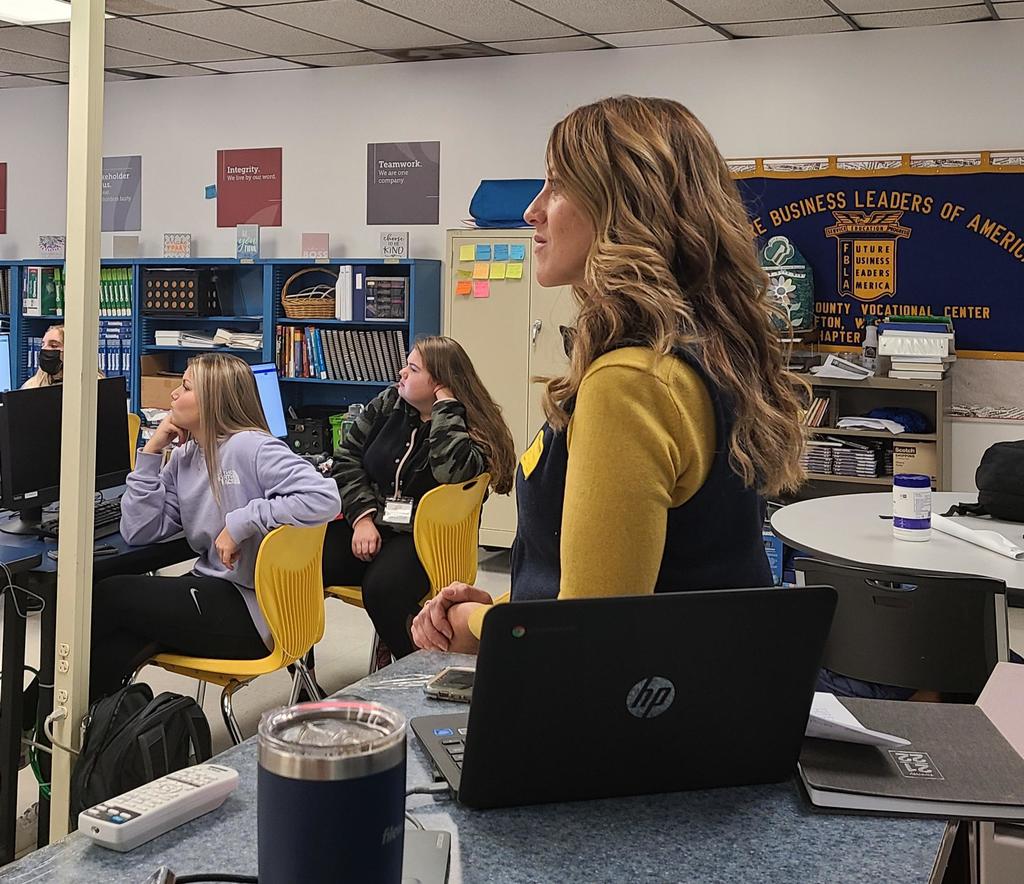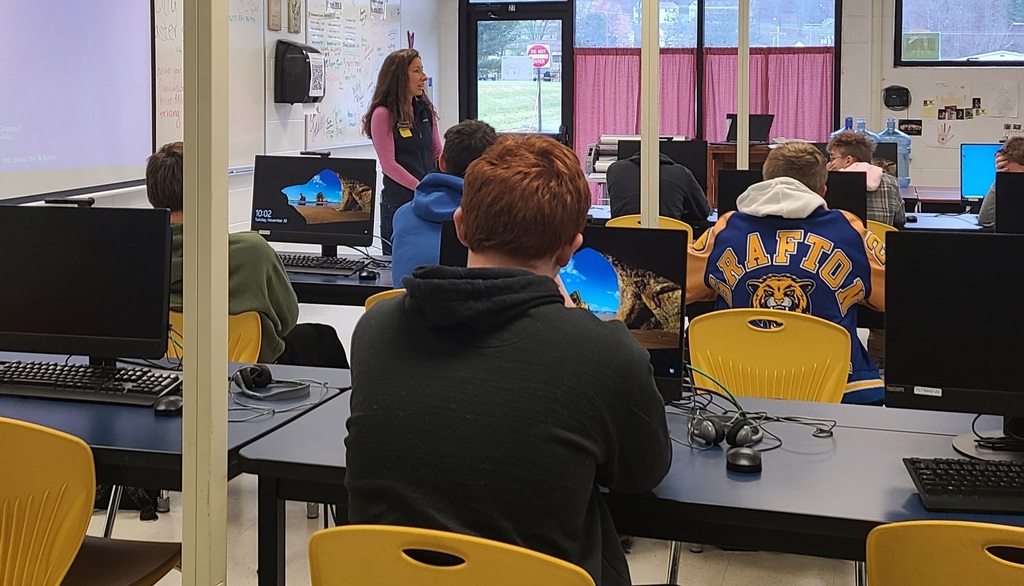 FOOD DRIVE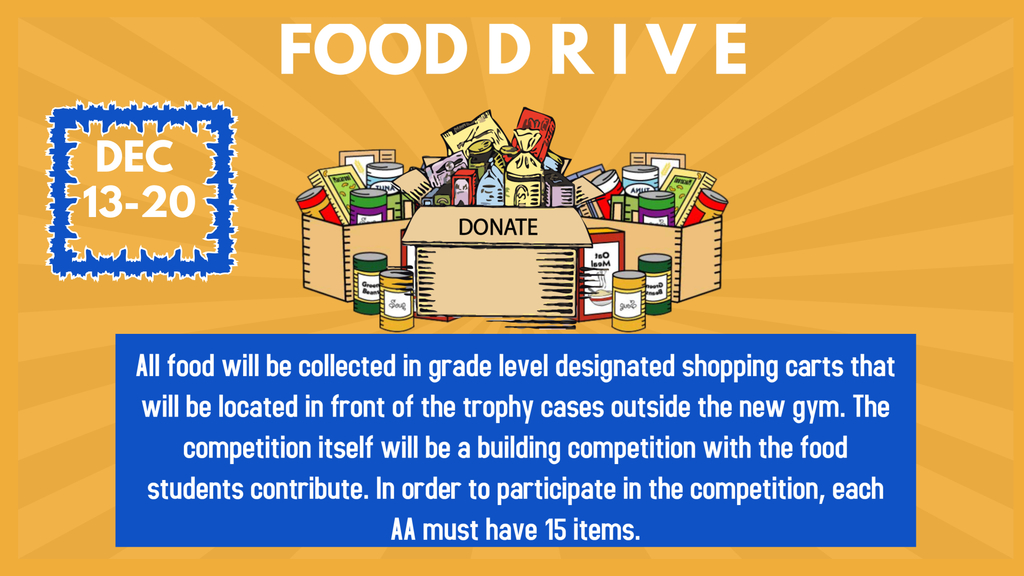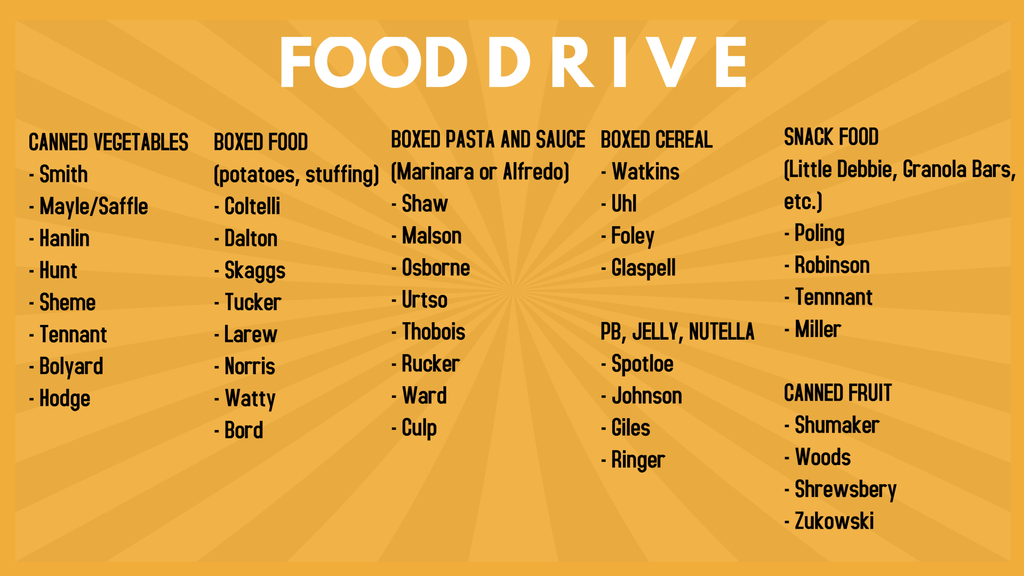 Industry Day #2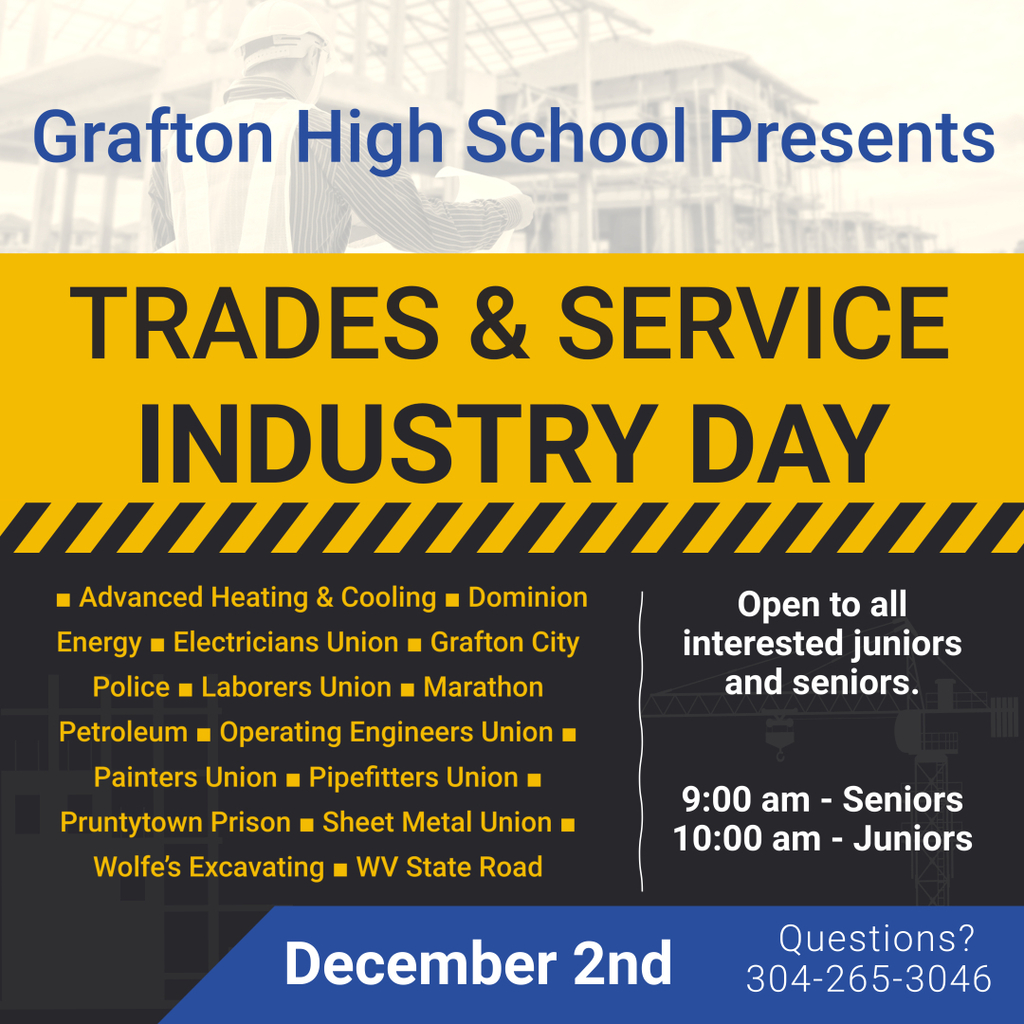 GHS Seniors interested in attending Fairmont State- the SOAR Scholarship event is this Friday, Dec 3rd from 6-8PM on our campus. Students who attend can earn a $500 Scholarship per year for 4 years with a value of $2,000. Sign up at
www.fairmontstate.edu/soar
To fund the 2022 Grafton High School prom, we will be selling Bearcats winter gear for the cold months ahead. Orders can be paid with check or cash. If you write a check, please make it out to GHS. All orders can be picked up by 12/22, but no later due to not having school on 12/23. The remaining items will have to be picked up after Christmas break. If you would like to purchase anything to help raise money for prom, money is due by 12/7 at the end of the day to Ms. Wyatt.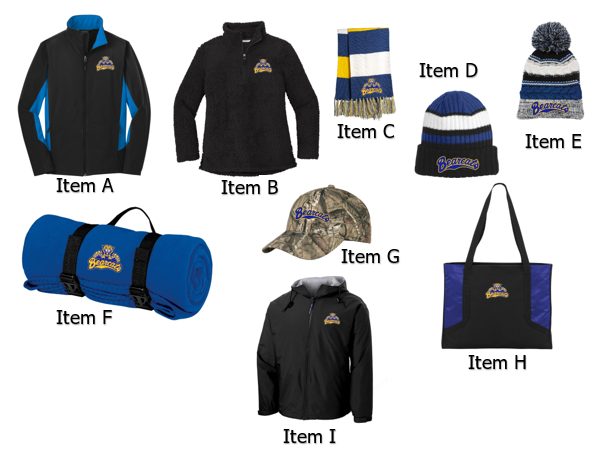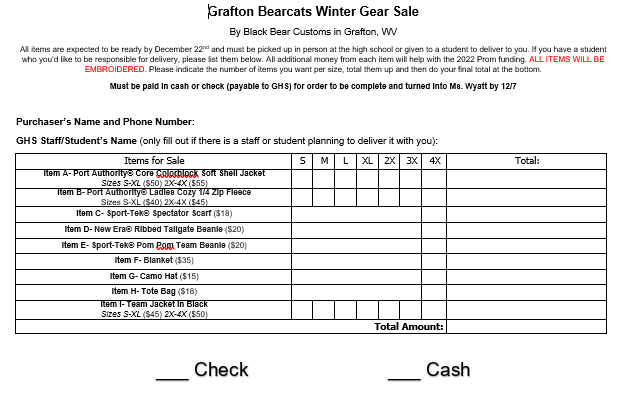 Mask update for return to school on November 29, 2021 can be found in the News section of all school websites. Masks will be a personal choice and mandated on all buses as outlined by the CDC. Changes will occur if cases rise and our county is red on the WVDHHR map. Please support mitigation strategies as we continue to navigate COVID.

GHS had Friendsgiving on Friday. Thank you to our CIS coordinator, Mrs. Eskridge, for organizing the event and decorating. Below are some pictures of friend squads dressed up.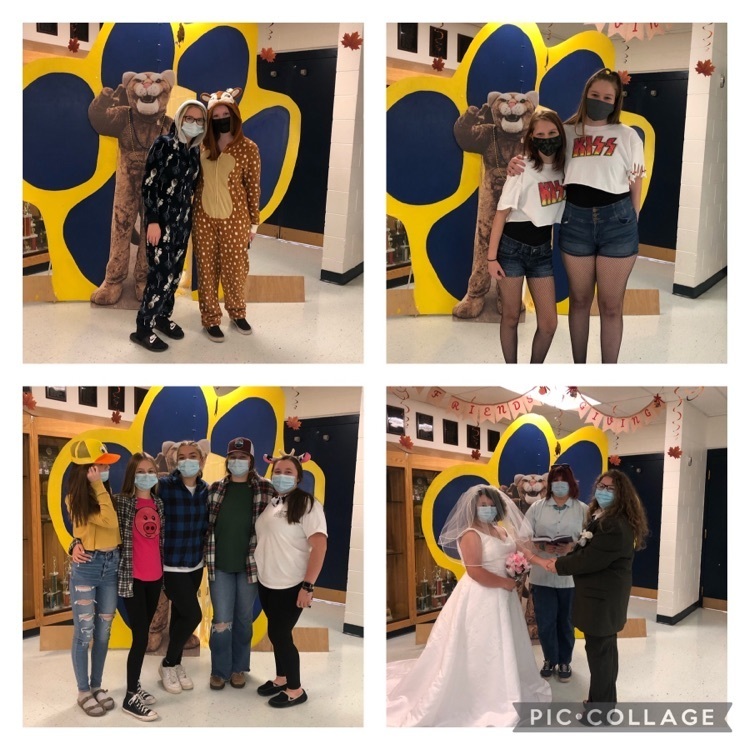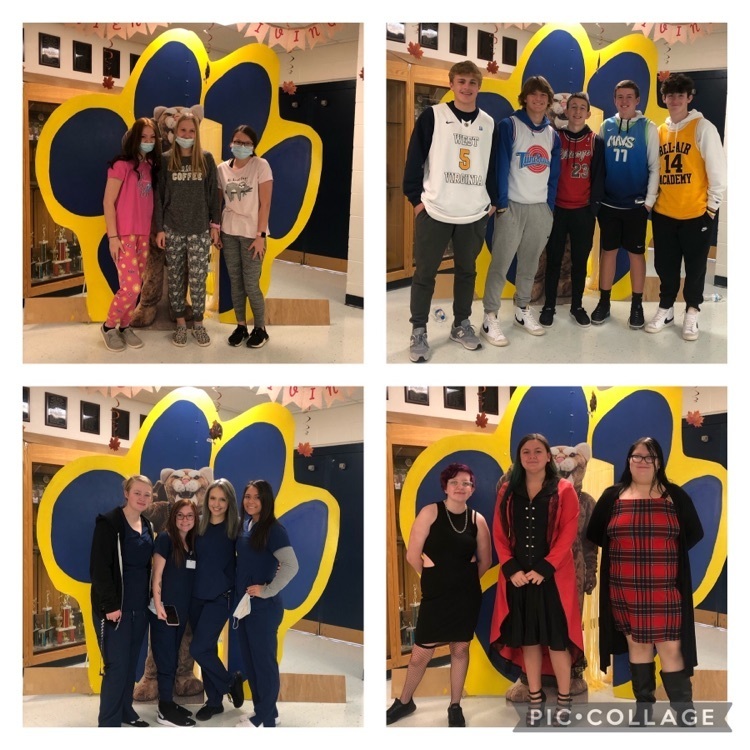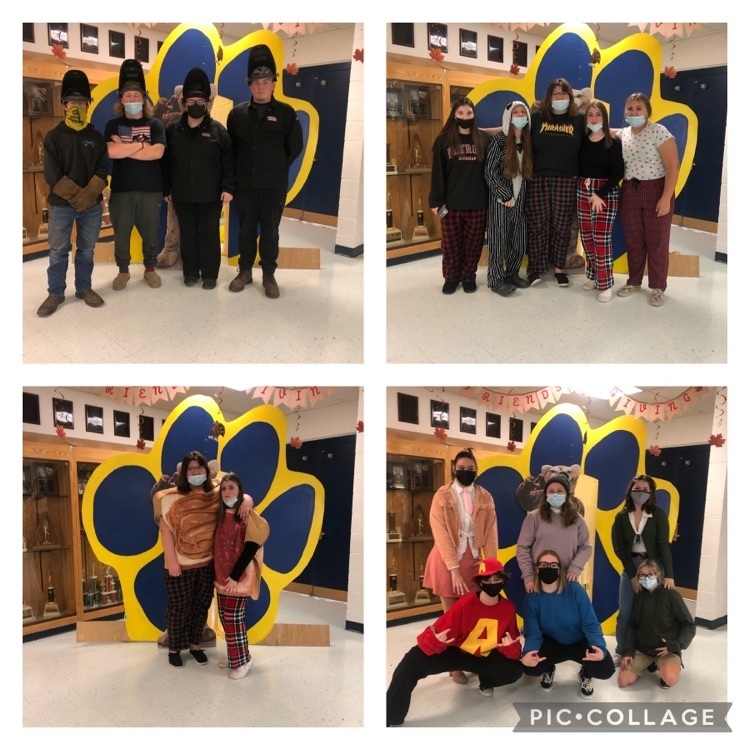 Yesterday, the after school program took students to tour the Tygart Dam to learn the history, how it works, and take a look inside. Thank you to those who made this trip happen and gave our students to learn about the history of our area.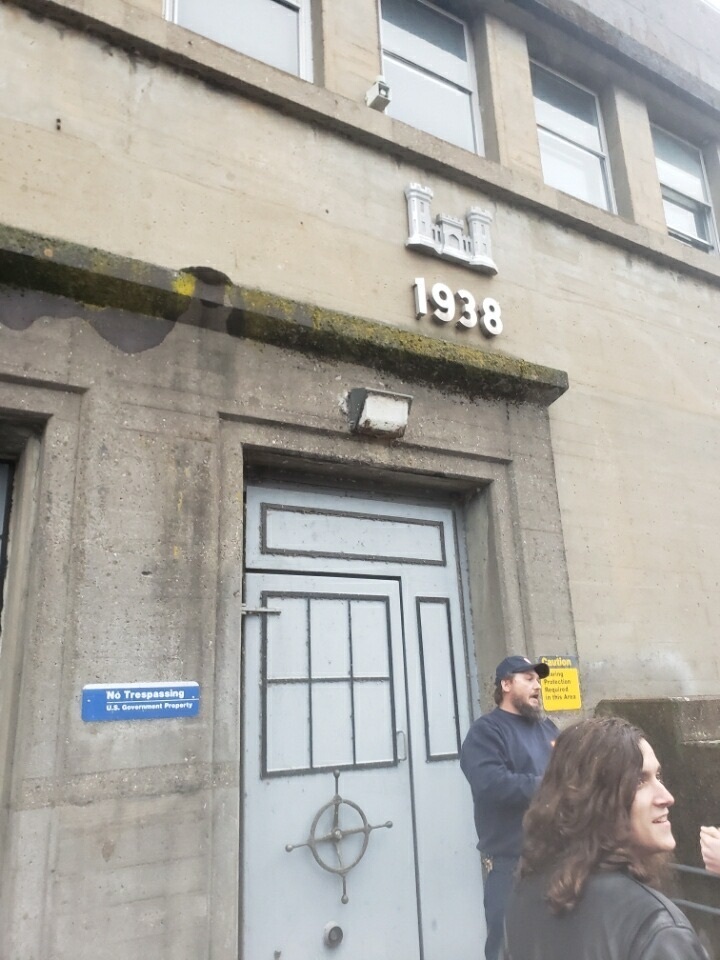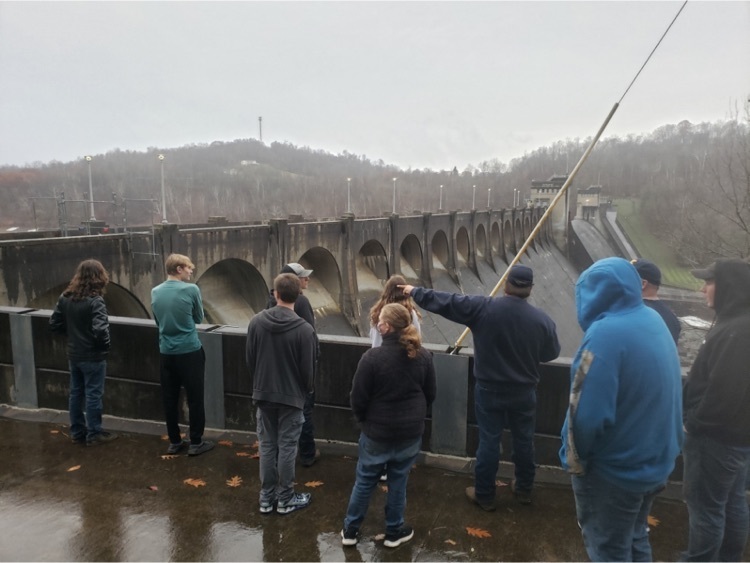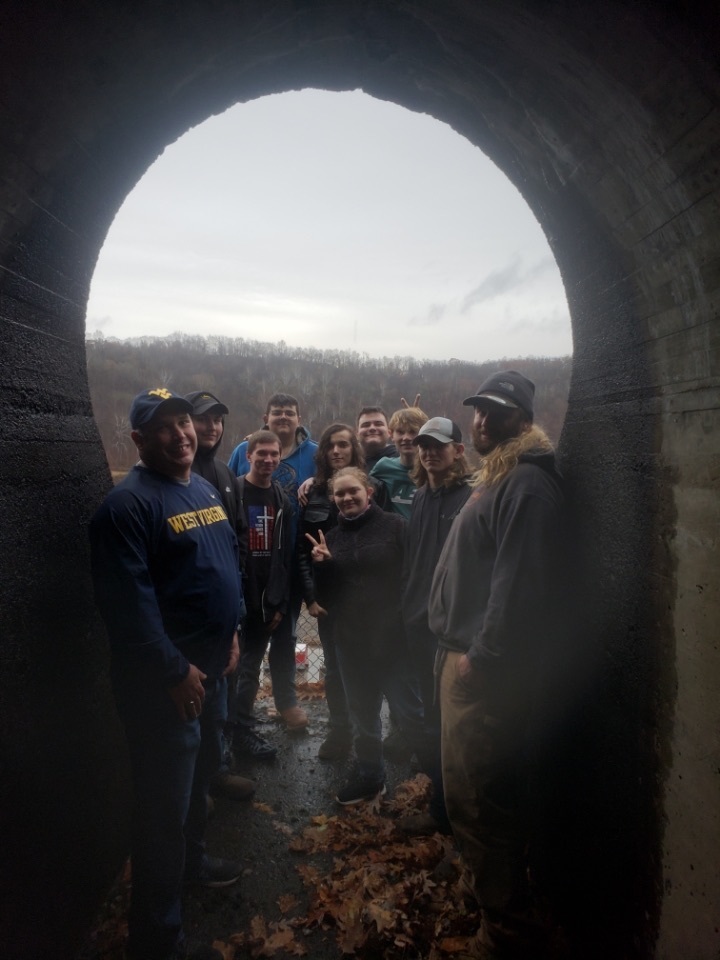 Congratulations to GHS student, Caleb Stewart, on winning a full ride scholarship in the "Do It For Baby Dog" vaccine lottery! This scholarship is to any public college or university in the state including room and board, tuition, and books. The prize is valued at over $100,000.
Today GHS had a visit from Governor Justice and Baby Dog to award us a check for $50,000. We entered into the "I Got Vaxxed" competition that was sponsored by the WV Department of Education and the Governor's office. Four high schools in the state with the highest percentage of vaccinated faculty, staff, and students received the award. Thank you to the Grafton-Taylor County Health Department and Taylor County Board of Education for teaming up with GHS to vaccinate the adults and students that chose to be vaccinated. Special thanks to Nurse Shannon Mayle for going above and beyond her duties. We look forward the the activities we can plan for our students with this money. For more information on the "I Got Vaxxed" campaign you can visit the website at
https://wvde.us/igotvaxxed/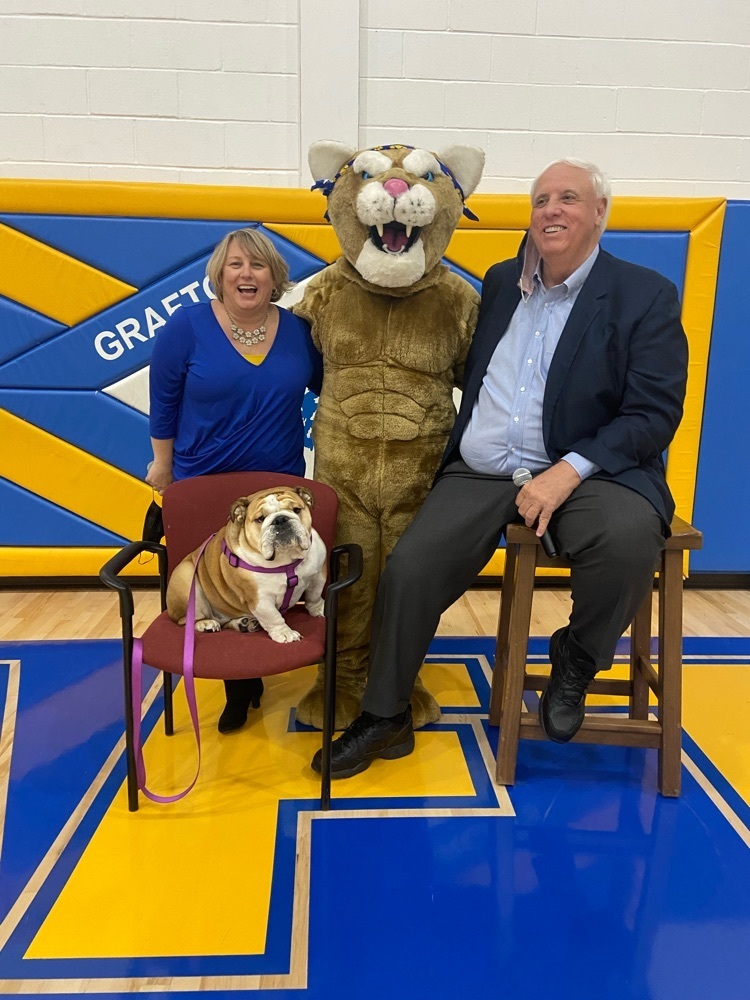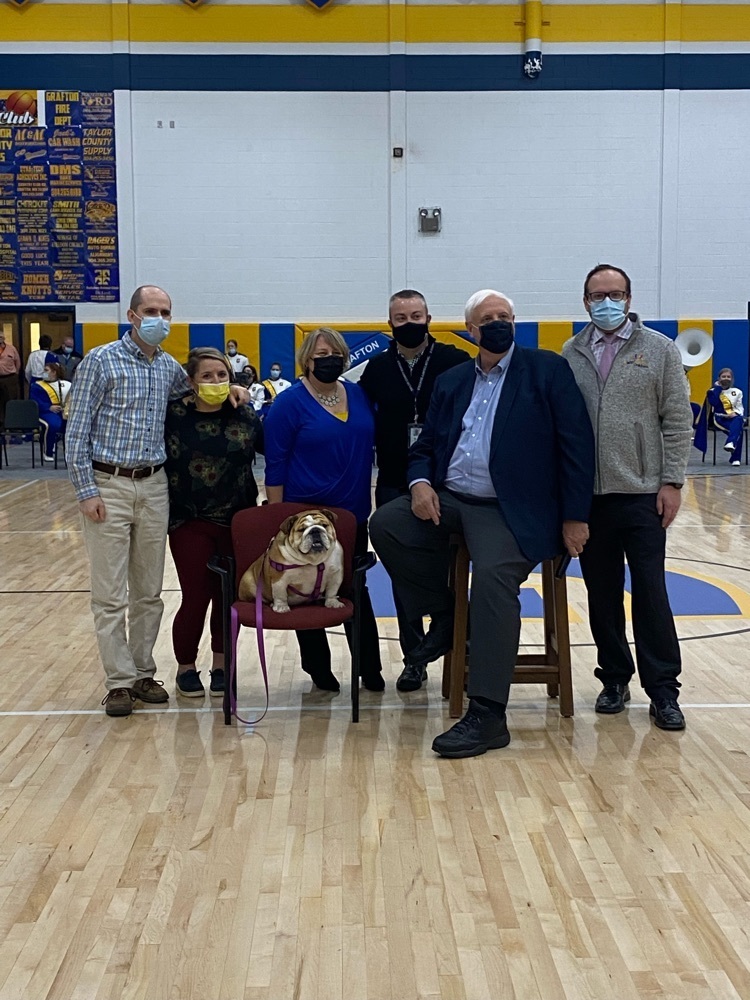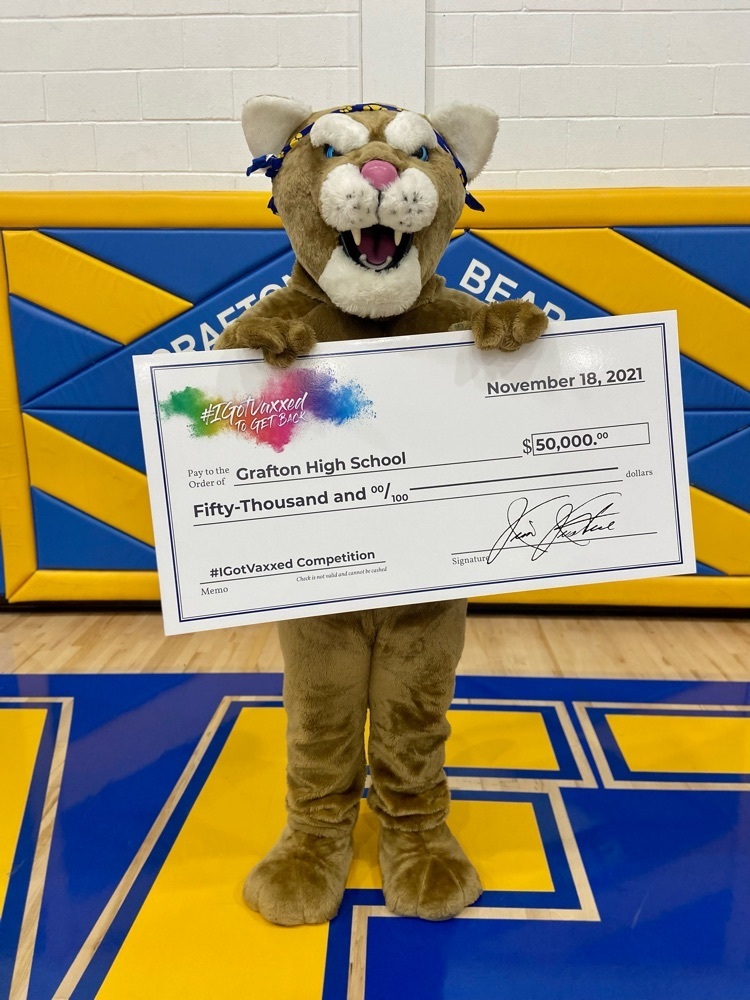 We are excited to announce that there will be an informational meeting for theater on November 30th. See flyer for more information.

GHS ProStart catered Grafton Rotary's November Student of the Month Luncheon. Luncheon featured: Cranberry Relish Salad, Roasted Turkey, Herb Stuffing, Fresh Green Beans and rosemary rolls. Dessert: Pumpkin Gingerbread Trifle #ThisIsCTE