Addie Tucker was recognized today by our local VFW. Addie's artwork won 1st place in the local VFW"s High School Patriotic Art Contest this spring. Her entry went on to place 2nd in the state competition. Congratulations to Addie and her instructor, Mrs. Thobois. So much talent at Grafton High School. #BearcatPride

The good news continues from Chicago. Braydon McCullough placed third in Client Service at the FBLA National Conference. Another GHS student on the national stage! Congratulations to Braydon and his instructor, Mrs. Bolyard. #BearcatPride #ThisIsCTE #FBLA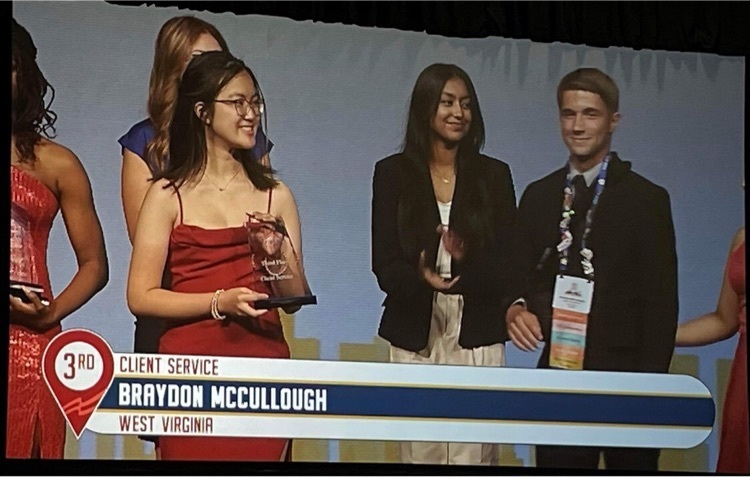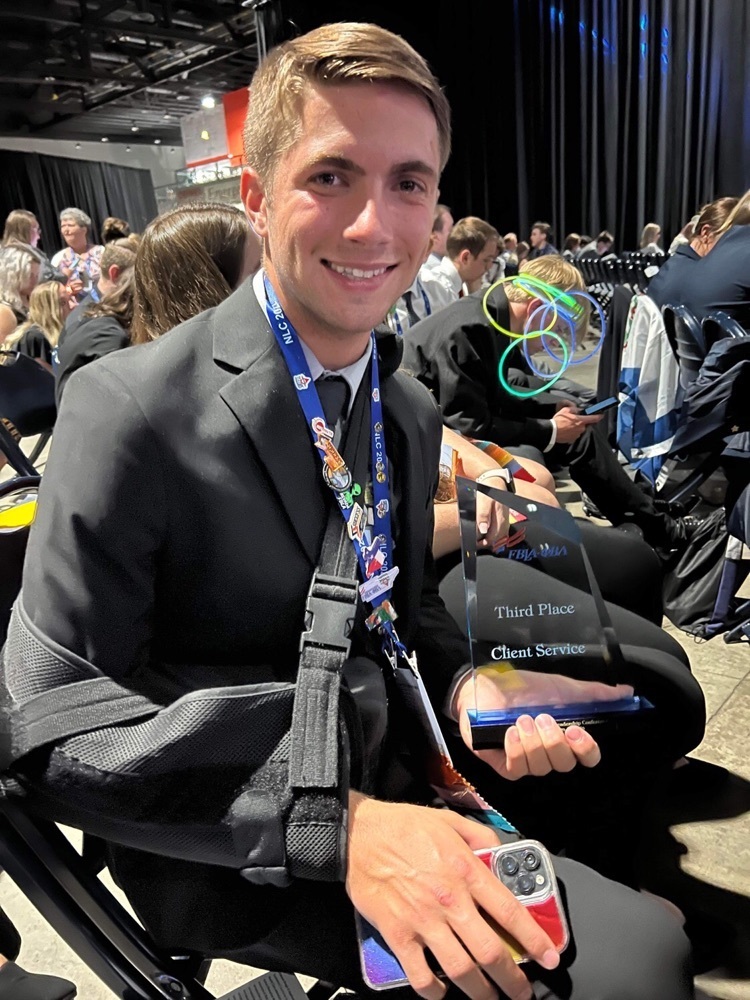 Great things are happening in Chicago! Grafton's Justin Gainer finished 3rd Place in Business Procedures at FBLA National Leadership Conference !!!! We did it! We have a national winner on stage for FBLA!! Congratulations to Justin and his instructor Mrs. Bolyard! #BearcatPride #ThisIsCTE #FBLA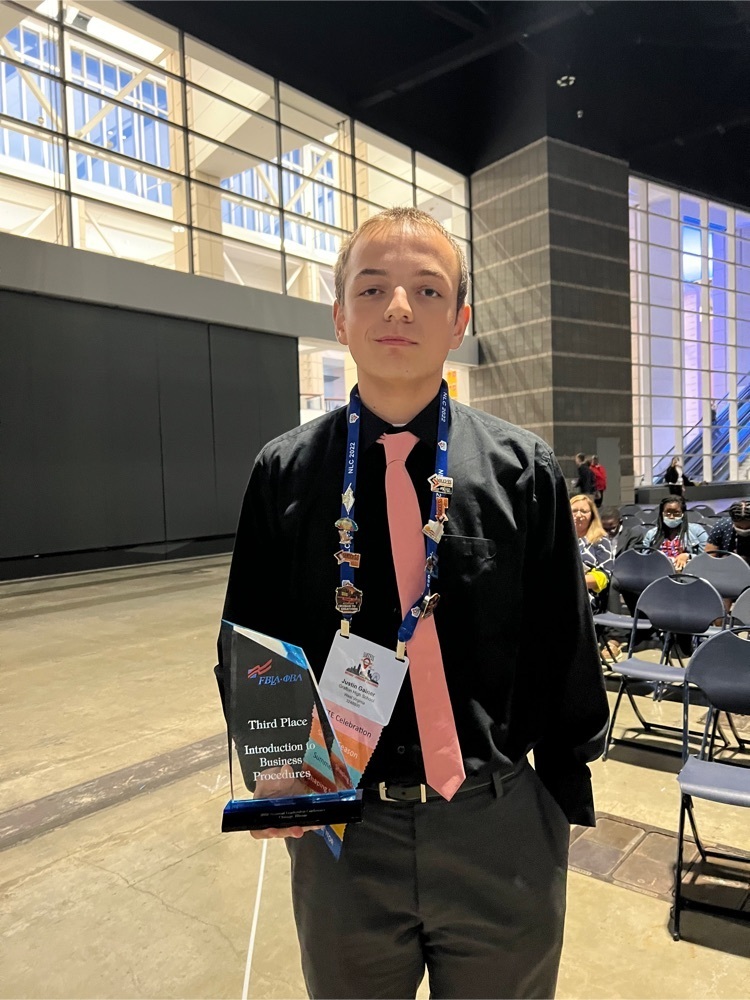 Summer School families for elementary students will be contacted on 6/30/22 with bus pick up and drop off times. Middle School families in need of transportation will receive a phone call Thursday or Friday with details.: Grafton High School Summer School: Students and Parents need to sign up for Remind. Remind will be utilized to send important communications such as attendance reminders, or unexpected schedule changes. The code is @ghscred-ss "CR" begins at 7:30 am. Daily attendance, 7:30-12:00 is required! TCMS: Arrive 7:30-8:00 Anna Jarvis: Arrive 7:45-8:00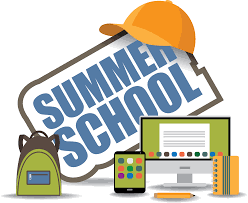 Sending good vibes to our FBLA National Qualifiers and their advisor, Mrs. Bolyard, as they compete at the FBLA National Leadership Conference in Chicago. (Will post a better picture later.) Great things happening at GHS! #BearcatPride #ThisIsCTE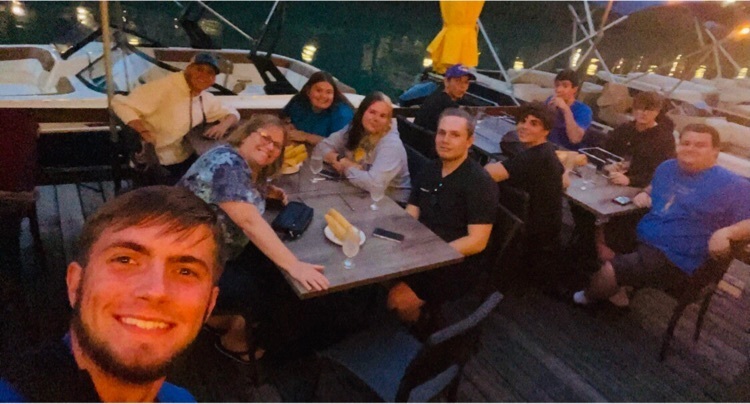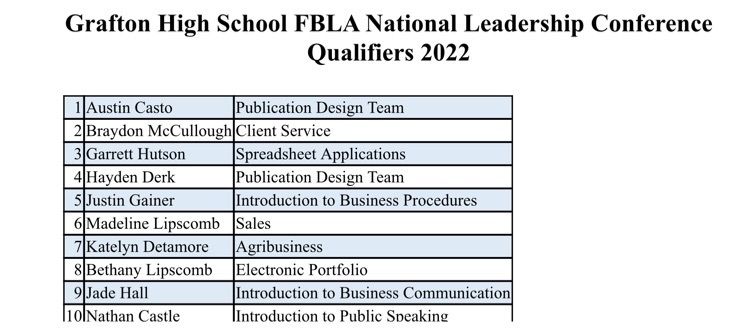 Thank you to the TCBOE for providing this opportunity for excellent professional development. Five members of the GHS faculty are attending the Model Schools Conference this week. #MSC2022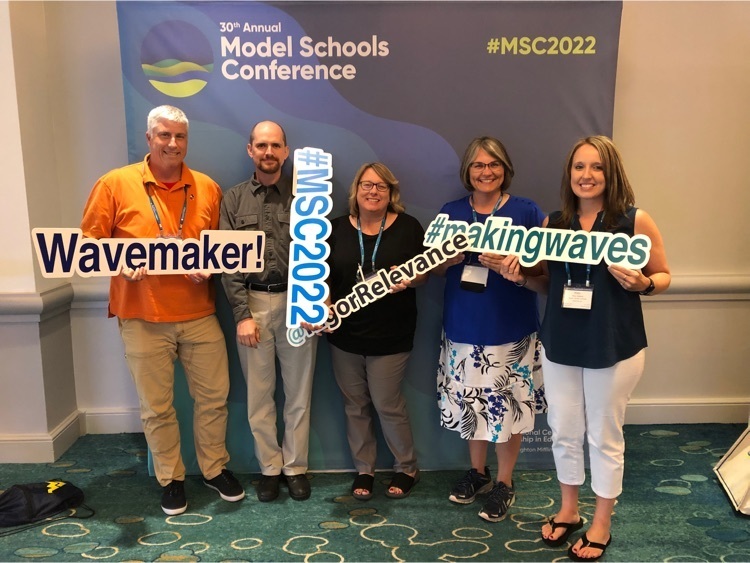 Attention students entering grade 12… Students entering 12th grade are required to have the Tdap & meningitis vaccines in order to return on the first day of school or to participate in August practices/activities. Students may not attend August practices or school without proper verification of these vaccines. Documentation should be submitted to the main office.

Mrs. Saffle and Brooke Hodges. 1st place in Nurse Assisting at SkillsUSA Nationals.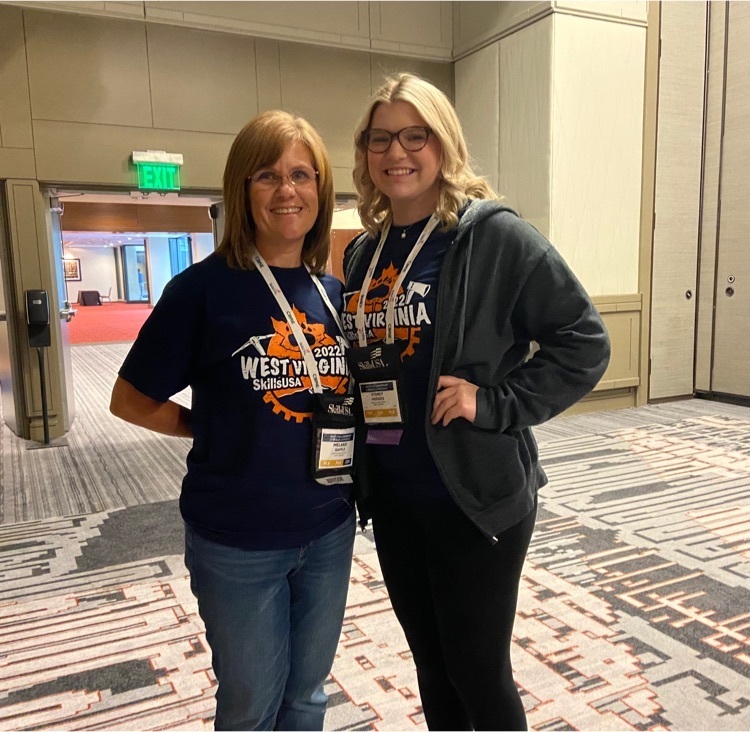 Breaking News… GHS's very own Brooke Hodges placed first in the Nurse Assisting competition at SkillsUSA Nationals. The competition took place in Atlanta, Georgia. Brooke's instructor is Mrs. Saffle. Congratulations to you both. We have a national champion! #BearcatPride. #ThisIsCTE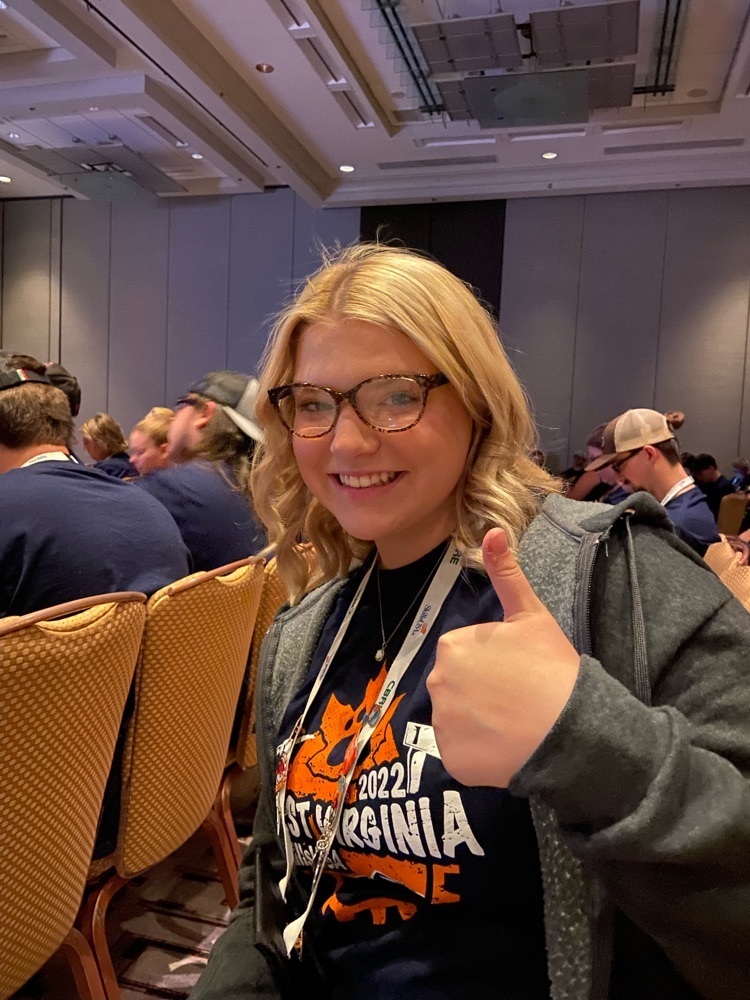 Best wishes to Brooke Hodges and Mrs. Saffle as they attend the 2022 SkillsUSA National Leadership and Skills Conference this week in Atlanta, Georgia. Brooke is competing in Nurse Assisting.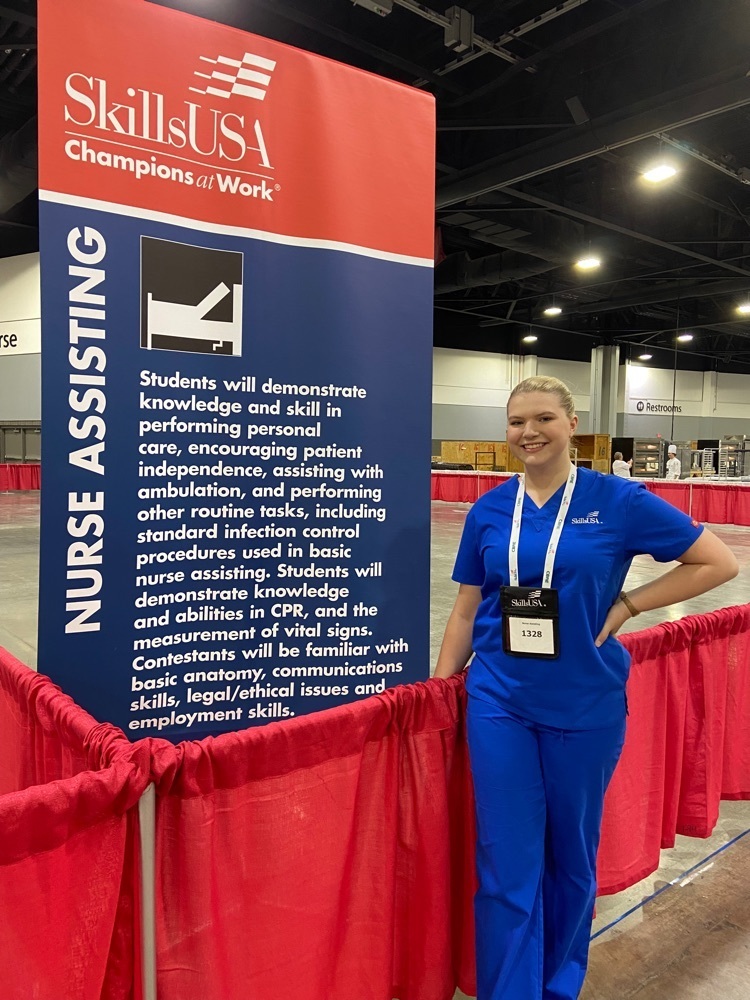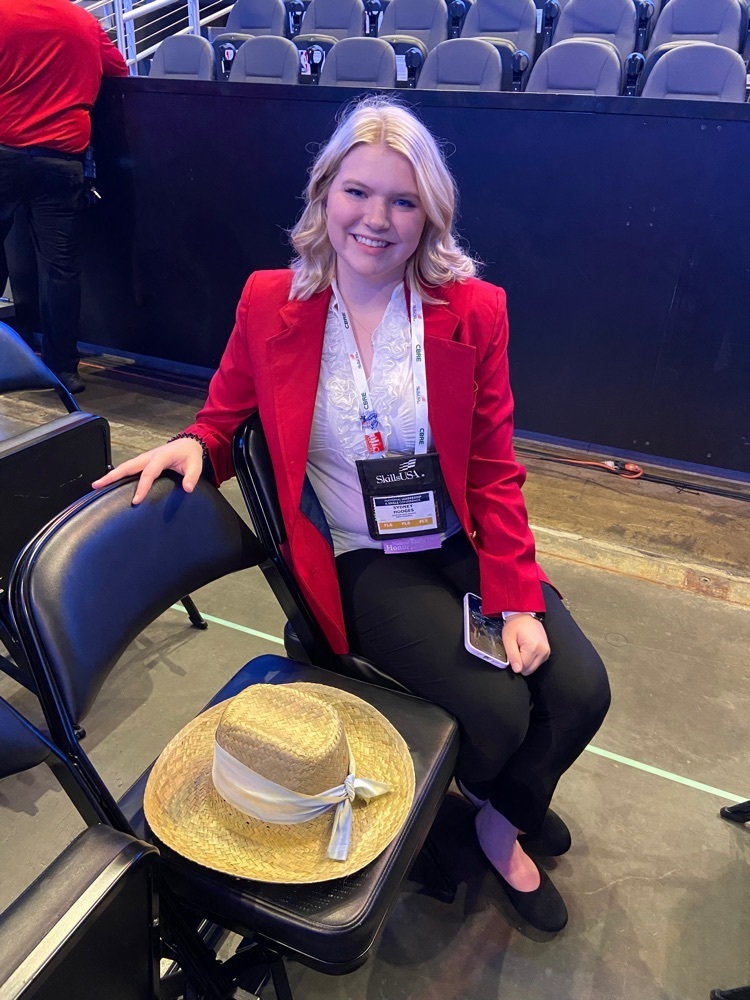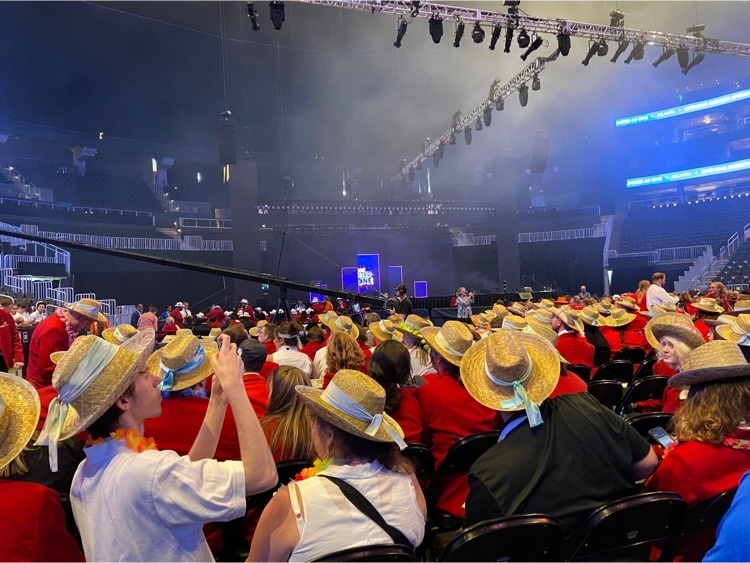 Good luck to Autumn Ware. Autumn placed in the top 10 in Excel in WV to qualify for nationals. Her parents took her this week to compete at the National Microsoft Conference. Autumn Ware is a student in Mrs. Bolyard's class. #BearcatPride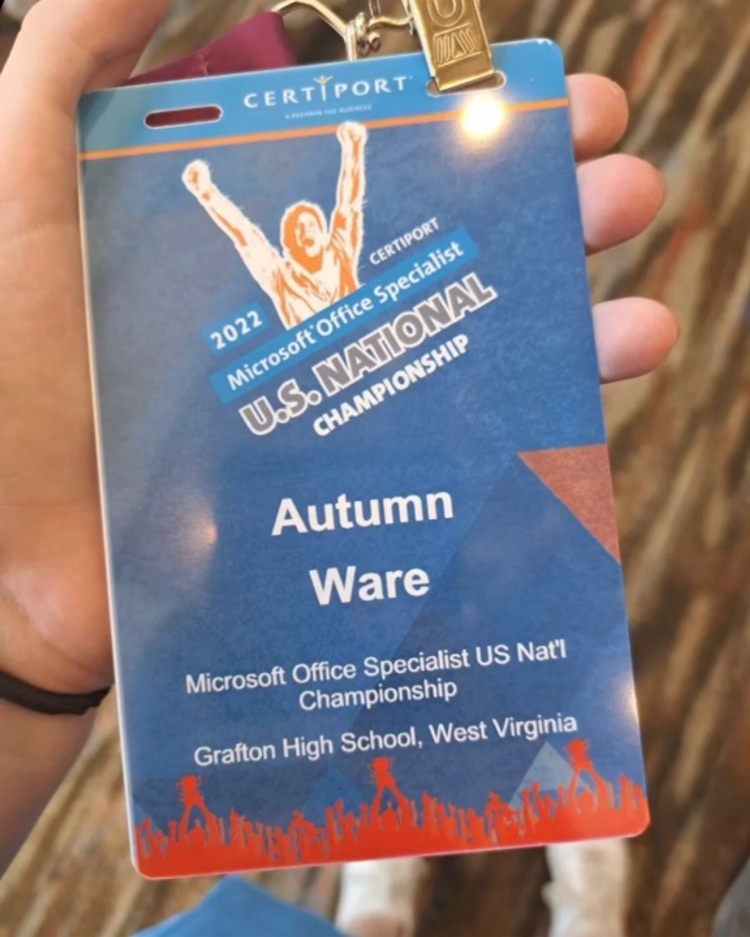 Taylor County Schools Board Office Summer Hours: 8:00am-3:00pm Monday-Friday Closed: June 20 & July 4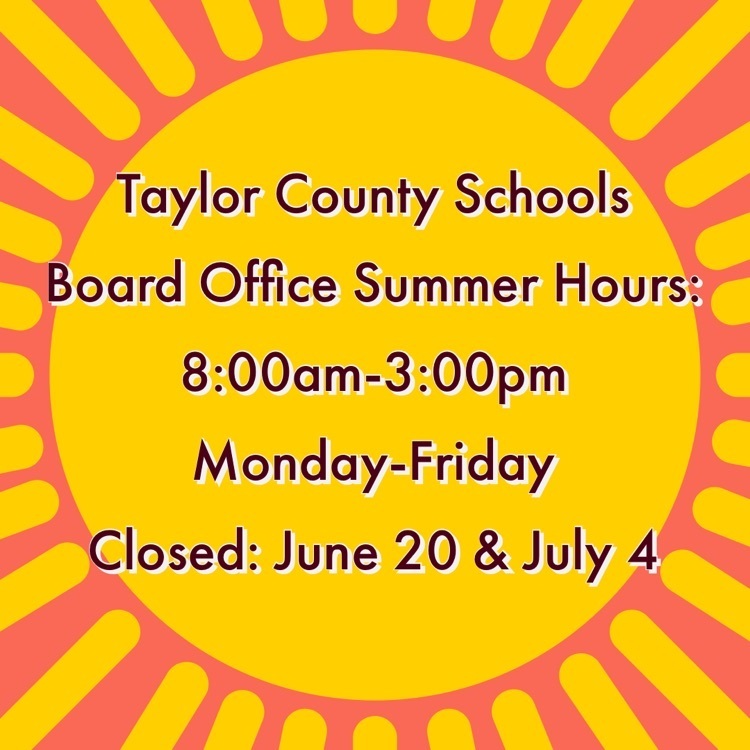 A Printer Friendly version of the 2022-23 Taylor County School calendar is now available on our TCS App and/or website. Check it out!

If your student has medication at school, it must be picked up by noon tomorrow or it will be discarded.
Reminder to all GHS students & parents- if you failed a core class (English, Math, Science, or Social Studies) this year or in previous years that needs made up in Summer School, please contact your counselor, Ms. Wyatt (A-L) or Mr. Mahon (M-Z) to get signed up. Application deadline is this week.

Dynamic Duo serves as Project Managers to create the Sam Bord Drive Door Film design! Juniors, Connor McDaniel and Hayden Derk, jumped into the leadership roles to design the new window film installation on the entrance doors for the Commons Hall and Scotty Hamilton Gymnasium. 4th Period Digital Imaging II students collaborated to plan the design. Students measured and designed the 15-panel Grafton Bearcats layout using Adobe Illustrator. Junior, Connor McDaniel, was selected as Riverside Designs April 2022 Employee of the Month. Connor will graduate as a Triple Completer in 2023 completing in Information Management this year, 2022, and two additional concentrations her senior year, Coding, App, and Game Design and Management and Administrative Support. Connor has obtained certifications in Visual Design using Adobe Photoshop CC2018, Graphic Design & Illustration using Adobe Illustrator 2021, and Premiere Pro. Through the Business Computer Applications I and II courses, Connor certified in Microsoft Word and Excel. Connor was recognized by the Grafton Lions Club as the Career and Technical Education Students of the Month for October 2021. He earned First Place in the Internet Scavenger Hunt Essay and Second Place in Web Programming exam during SCORES competition held at Marshall University in April 2022. Connor serves as Riverside Designs' Department 4B Vice President. Riverside Designs in the Simulated Workplace company for Grafton's Coding, App, and Game Concentration. Junior, Hayden Derk, was selected as Riverside Designs May 2022 Employee of the Month. Hayden will graduate as a 2023 Completer in Information Management this year. Hayden has obtained certifications in Visual Design using Adobe Photoshop CC2018 and Graphic Design & Illustration using Adobe Illustrator 2021. Through the Business Computer Applications I and II courses, Hayden has achieved 6 Microsoft Office certifications earning him the MOS Master recognition. Hayden is a member of Future Business Leaders of America (FBLA). Hayden and a classmate earned 2nd place in Publication Design at the 2022 WV FBLA State Leadership Conference and will be competing at Nationals in Chicago, IL in June. Hayden is a member of the National Technical Honor Society (NTHS). Hayden is a competitive athlete on each of Grafton High School's Soccer and Track teams. Hayden has played Hockey since the age of 4 competing on a variety of teams including the Morgantown Mohawks. #ThisIsCTE #SimulatedWorkplace #NTHS Special thank you Dave to AGC Education, Inc. for providing Microsoft Teams based training for the Canon printer and new vinyl Cut-Out Studio vinyl cutter students will use to complete a variety of school and simulated workplace projects.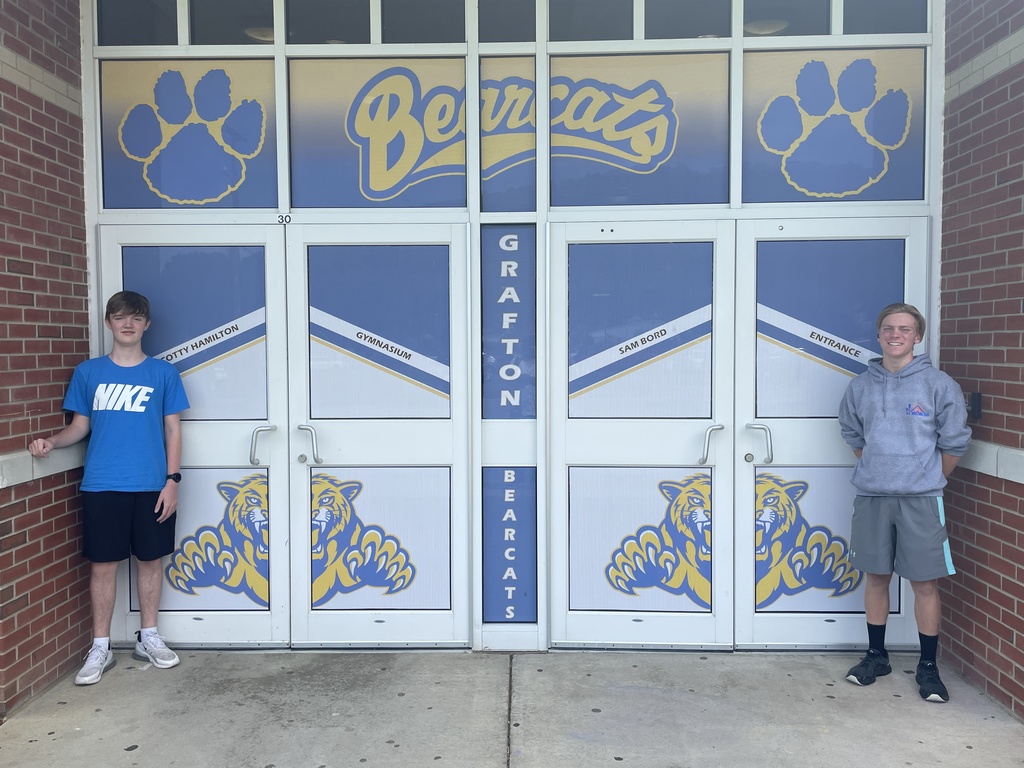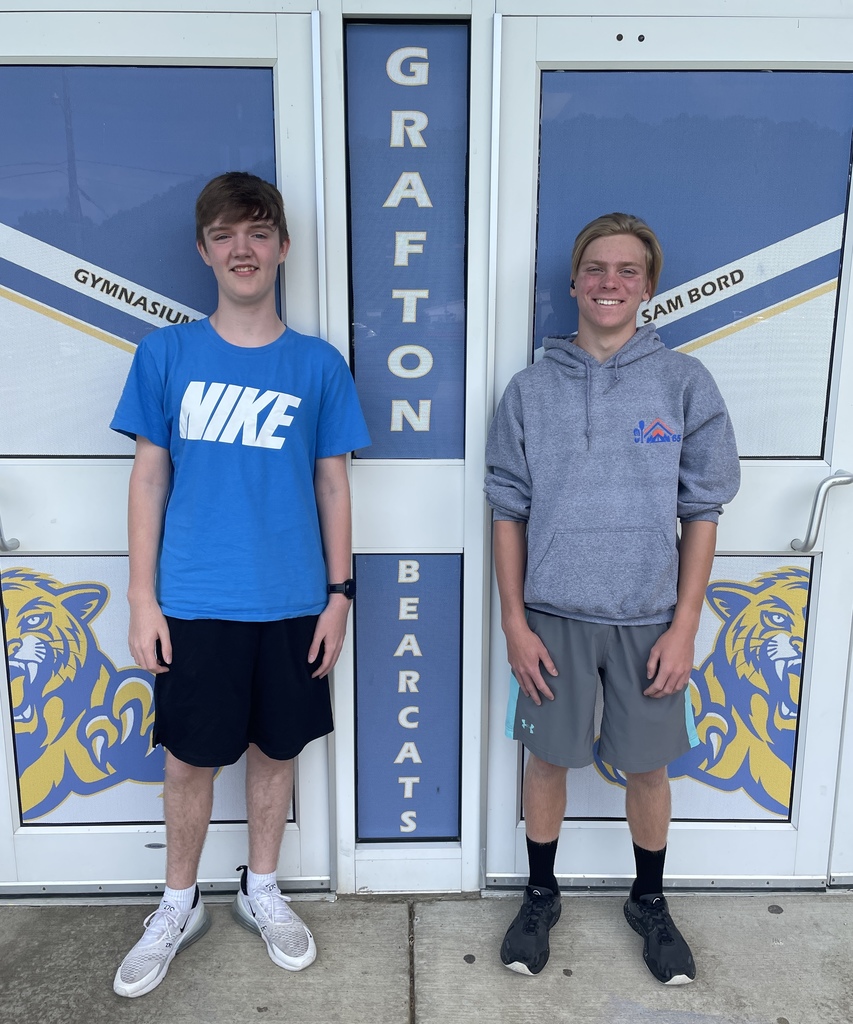 Cheerleader Conditioning Announced. Save the date!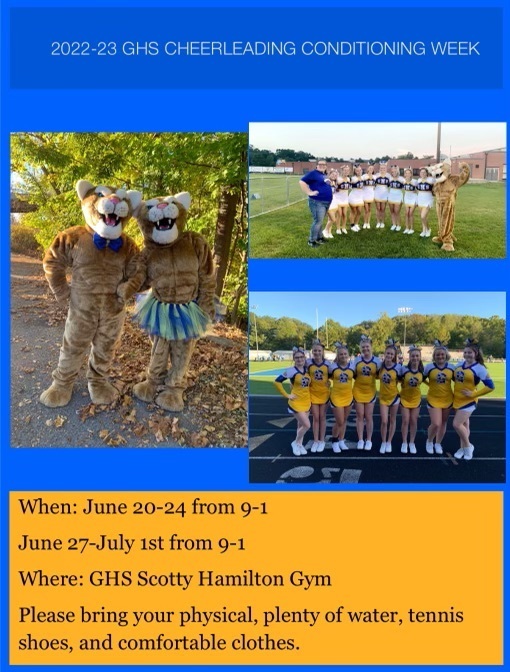 GHS Graduation will be streamed to the GHS Facebook page starting at 7:00pm.

Congratulations to our EDGE Scholarship recipients! The $1,000 EDGE Scholarship was presented to four GHS seniors completing a CTE concentration and pursuing a related major at Pierpont Community and Technical College. This year's recipients included Gage McVicker (Information Management), Bailee Workman and Kathlynn (Katie) Thompson (ProStart Restaurant Management), and Emily Cather (Therapeutic Services). The Pierpont EDGE (Earn a Degree, Graduate Early) to Success Scholarship also provides an opportunity for high school students to earn corresponding credit hours depending on the alignment of the CTE concentration and Pierpont major/program of study.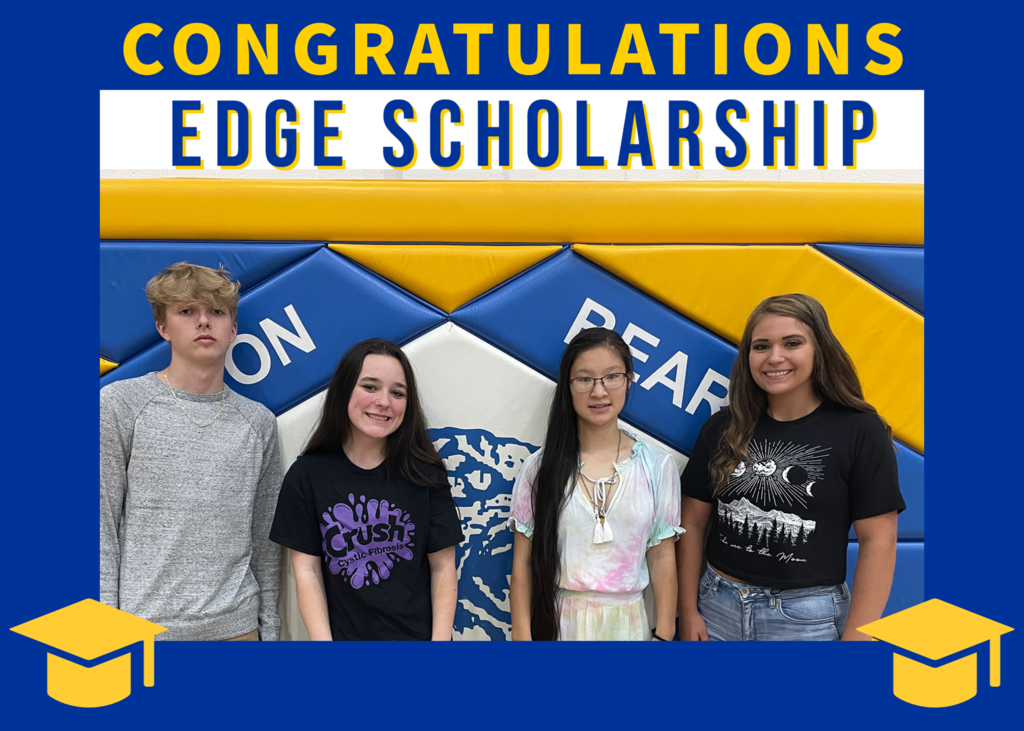 Reminder: